Nico Morrelli.
My blackmailer.
A Liar.
I stole from him.
And when he came to collect, the money was gone. I used it to try and save someone I loved, but it still wasn't enough.
Now Nico Morrelli is blackmailing me for the money I took. He's ruthless and unyielding.
The Wolf in an Armani suit.
The man makes my body crave submission. Yet he can cost me and my girls everything. When he forced me into the underworld, he destroyed the sacrifices my family made to keep me safe.
I can't become a tool for his revenge. Because my stakes are much higher. As my secrets unfold, I'm no longer sure who to trust.
If only my heart didn't want him so much.
Series:Belles & Mobsters #2
Eva winners is quickly turning into my guilty pleasure and auto-buy author. She writes the sauciest, sexiest alpha-holes with the fiercest heroines.
Nico and Bianca's story is book two of this series.
I wont get too much into the storyline because I think the blurb does a good job of that. Bianca has lived a life full of love and resentment in equal measure. Her dad and grandmother have showered her with love while her mother has demonstrated her love for her in ways only a mother could. But alongside that, resentment wasn't far behind. It wasn't fair that she didn't get time with her mother like other little girls. But when she finally becomes a mother, and understands the sacrifices she made for her, she realised just how much her mother really loves her. Coupled with that, an unfortunate turn of events sends her life into tailspin that puts her in the exact position the women in her life have fought to steer her clear off. How did she find herself in this situation? And how will she get out?
If you are looking for sexy, strong alpha and just as strong woman, this series is for you. And the sex scenes were fire. I loved Bianca's silent strength. While she is terrified of the circumstances she finds herself in, her sweet, gentle kind nature endeared me to her. I liked Nico well enough. Although the story line was far from original with the whole revenge plot thing, he was sexy as hell.
As much as I hate to say it, the book felt like it was written in two parts. The first 50% was sloooow, very little angst, little drama and a looooot of repetition. Far too many repeated statements by both characters that some point I thought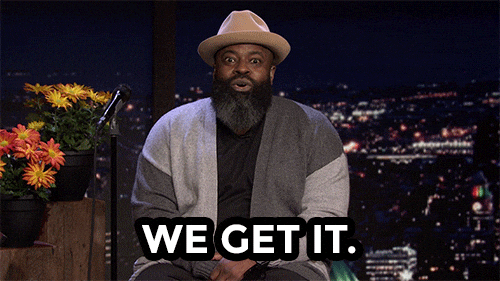 The repetitions took away from the enjoyment of the story to be honest. However, at the 50% mark, the script flipped. The drama amplified, the writing style changed a bit for the better, there was more angst build up. Unfortunately, I would have liked to see Bianca lose her shit a bit more and there was a rush to the end of the book after Benito was gone. I would have loved to see Nico grovel and grovel hard, especially after the pill fiasco.
There were also some details that I felt were left unanswered at the end of the book and just left me hanging, and some supporting characters that just fell off the face of the earth, or off the pages as the case may be. Gabito and Angie? Where are they?
All that aside, I did still enjoy this. And I can't wait for Cassio's story.