Londyn Bennett entered my world like a hurricane. One I was grossly unprepared for.
But in the short time we've known each other, she's opened my eyes to things I never expected. She taught me about acceptance. Compassion. Love.
Because of her, I've also been forced to learn about prejudice. Cruelty. Hate.
We may come from two different worlds, but the second we met, our hearts beat as one, nothing able to sever our connection.
Or so I thought.
When the bubble we've been living in bursts, will our love be strong enough to weather the gale-force winds threatening to upend everything? Or is hate too powerful to overcome?
A wise person once told me that the right path isn't always the easy one.
I never realized just how treacherous the right path could be.
Atonement in the final book in the Possession Duet, an opposites attract, interracial romance with all the feels.
You for me. Me for you. For the rest of our lives.
If you thought book one (Possession) was good, she brought the heat with this one. This is unlike any book I've ever read seeing as I've never read an interracial couple love story until this duet; and boy am I glad. At a time when we all (well, most of us anyway) agree that everyone has the right to love whoever they want, the story brings to the forefront just how not long ago loving outside your race was for all intents and purposes, a death wish; that in so many ways, it still is today. The beauty of the story for me is how the author managed to capture the struggles black people encounter daily, the somewhat ignorance (I mean that in the positive sense of the word i.e., not knowing) some white people have about some struggles black people face, which unfortunately can only truly be appreciated when the racism affects someone they love. PS- not that they lack compassion, but it's just a matter of fact- until it happens to one of your own, it's an appalling thing that happens to other people. This has been my experience anyway. I have been in Londyn's shoes unfortunately.
I'll just reiterate; I'm not saying white people don't understand the plight of blacks, but that the magnitude of some things is fully appreciated until it happening to someone they love.
Anyway, let's get to it.
Homegirl wrote the shit out of this book. I mean she was not playing around when she wrote this. I was glued to my kindle from the first page. This is one of those books you wish you could wipe them clean out of your mind so you can read them again. It's that good.
Anyway, we pick up when we left off in the cliff-hanger in book 1 (Possession) and let me tell you, I was relieved to find out Nick was not dead. But what happened to Londyn when the police arrived wasn't much of a surprise to me. And Wes was there, steadfast in his love for Londyn like a G. But of course, in true Londyn behaviour, she once again pushes Wes away again.
"You're my beginning. My ending. My everything in between. And the only woman I want by my side."
Poor Wes is just pleading and begging her to just let him support her. But of course, she goes off on "I need to do this alone" trip after spending half of book 1 complaining that she's had to previously do it alone, but when people try to be there for her, she won't let them. And then she changes her mind back again for no apparent reason, inviting Wes to lunch.
Anyway, I digress. When Sawyer and her dad showed up at her house, I thought
I spent the first 40% of the book wondering if still married to Sawyer. When Sawyer started talking to Londyn about his ridiculous proposal I kept screaming NOOOOOOO! Why is he referring to their marital status in present tense? And then BAM! he dropped that bomb onto Wes. I thought
I was gutted for Wes, but at the same time I thought, you stupid motherfucker you. Why on earth has it not occurred to you that she's not once mentioned divorce to you? I mean when she told him about Sawyer, she said she packed a bag and left, nowhere indicating that she's ever filed for divorce. And he's just going to propose. Never clarifying if she is infact divorced?
And Wes took that bomb really. Too well infact. If it were me, I would have lost my shit, especially here he was getting ready to propose to this woman and not once has it occurred to her that she needs to come clean? Despite all their talks about the future? I mean how the fuck did she think that was going to happen when he's MARRIED TO ANOTHER MAN!
The whole time Sawyer is spewing this shit with her dad just standing I'm wondering, if he's remorseful, why is he just standing there allowing Sawyer to use his daughter once again for his personal gain? I get it the first time round as he later explains himself, but the second time round with the case? What the fuck is that shit about? If he hadn't witness Wes professing his undying love for Londyn would he have let his daughter go back to her bitch-ass husband?
Even when he later at that church asked Londyn not to take Sawyer's offer, then came with Sawyer the next day to Londyn's house, what was up with the pinkie-finger holding? Why the downlow? I kept thinking what on earth Sawyer had on him that rendered him quiet and just submissive. That question still isn't answered. He should have told Sawyer to go fuck himself with a jagged-edged saw.
Anyway, when Londyn chose Wes I thought finally, were cooking with gas. And then the fire happened, and we once again got onto the Londyn-emotional-roller-coaster ride. When she let Lydia talk her into walking away I though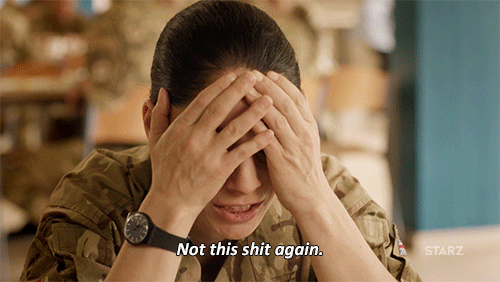 You can't keep doing this. This coming and going, to-ing and fro-ing was doing my fucking head in.
oh, and the secrets came tumbling out of Nick's boxes and journals. Poor Julia. When she finally opened her eyes and took that knife to Nick, I thought
I wish the story was fleshed out more after all they've been through. I wanted to see the after math unfolding of Nick's secrets being revealed, her pregnancy, Lydia and Nick's humiliation. I wanted to witness it all. I also wish the sex was better described. When I read a sex scene, I want the heat- to be so descriptive I feel like I'm in that room with them. Otherwise, what's the point?
T.K. Leigh's writing when crafting this beautiful story of equality and justice has me wishing it could be a reality for a lot of people. Londyn was strong and survived trauma that no woman should ever face while staring down her demons that made her believe she was not worthy of the love Wes had for her. Wes, oh Wes. I loved how he stood true to his morals and not succumbed to what was expected of him as man of his caliber. Their happily-ever-after is even more satisfying because he knew what a blessing she was and despite all the obstacles, never lost sight of all they could become together.