She's hard up.
He's just hard…
After an ill-fated one-night stand, Wyatt Landry was the last person I ever expected to see again.
By design, mind you, as I spent the last two years avoiding him.
He was only ever meant to be a good time—a really good time—and now, thanks to one teensy little mistake, he's back in my life and wielding an entirely different set of tools.
It's not like I intentionally hired a bogus contractor to redo our chapel, and Lord knows I never imagined Wyatt would ride up in his pickup truck, like a knight in thigh-hugging blue jeans, to save the day.
But here he is, and to make matters worse, he's every bit as charming as I remember, and before I can fully process his reappearance in my life, he has my six-year-old daughter wrapped around his finger, my parents eating out of the palm of his hand, and my best friend shipping us like we're some celebrity couple.
Thankfully, working in the death industry, I've mastered the skill of compartmentalization. Keeping my growing feelings tucked away should be a piece of cake. Except, seeing him every day definitely throws a wrench in that plan.
Before I know it, we're trading favors for dates, and as much I don't want to admit it, the feelings for him I thought were dead and buried are taking root and growing into something that looks a lot like love.
Daigle Family Funeral Services… don't be caught dead any place else.
What a refreshing to my normally dark and disturbing book palette this was. I knew I was going to love this because, well I remember how hard I laughed when reading the Dopplebanger. If you haven't read it
When Whitney finds herself pregnant at 16 years old, she's forced to grow up quicker than she would have liked. But that doesn't stop her from having a little fun where she can. And fun she had with Wyatt when she was 20 at her best friend and his cousin's wedding. Determined never to see him again, over the subsequent 2 years, she avoids him like the plague.
As fate would have it, Wyatt moved back to town and buys a fixer-upper with plans to start his own construction business. As it turns out, Whitney's family funeral home has a chapel that needs renovating, which marks the end of "Whitney-avoids-Wyatt" plans.
Wyatt decides that he wants Whitney. However, like every reasonable and good single parent should, Whitney is reluctant because she's a mother and is worried about letting her child get attached to a man who might walk out on her yet again. But Wyatt is patient and slowly wears her down until she gives him a chance.
Let me love you, Whitney. Without restraint-the way you deserve.
Okay. Enough of the summary. I have to say I laughed my ass off reading this book. One thing Miss Heather does well is come up with some crazy ass children in her books. I still can't decide whether Savage was funnier than Prissy, but she's a gem. When she asked her grandmothers if she could practice her make-up skills on them, she nearly killed me.
The story was funny, but I have questions, the website that Elly used for the mould of her husband's dingaling to put his ashes, seriously, is that a thing?
Also, I'm with Mr Neal on the cremation thing,
What about the second coming of Christ, Nell? How you gonna rise with no damn body?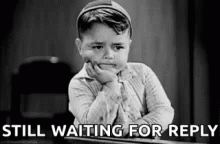 Loved every minute of it. I however have some little gripes; and I have to emphasis that it could be just down to personal preferences. But I can't reconcile how Wyatt who has apparently visited before and not bothered to find Whitney, on first sight decided that he wanted her when he saw her again. And not just want her for a roll in the hay, but for a serious relationship. That happened way too out of the blue for me. Similarly, I didn't get enough angst from Whitney before she finally decided to give Wyatt a change.  Like I said, personal preferences.