Monsters are real.
When I was five years old, I watched my mother take her last breath—a breath three monsters stole from her.
I never chose this life. My father says it's my birthright, but all I see is a curse. It's because of the Kelly name my mum was slain by the Doyles—our enemies in Dublin, the fellas livin' on borrowed time.
All of Belfast fears my family, especially me. I'm Puck Kelly, otherwise known as Punky; the lad ye don't want to double cross.
I don't do feelings or emotions. I never have…until she walks into my world.
Babydoll is a liar and a thief, but I can't stay away. We both thrive in the darkness because that's where our demons can play.
No word af a lie, sixteen years later, those monsters still haunt my dreams. But every monster is scared of somethin'…and that somethin' is me.
No more hiding in the shadows because I'm huntin' youse.
Run, wee monsters, run.
Series: Deliver us From Evil #1
Can we have a moment of silence please while we pray for Monica because clearly something is wrong with her. There's no other reason for the fuckery that goes on in her head to come up with the shit she writes.
When I tell you, Monica was not fucking around when she wrote this book. I don't even know why I'm surprised. I mean with all the books I've read by this author, really by now I should expect nothing less, but here I am wondering WHAT THE FUCK I just read.
There is a lot going on in this story. Many story lines, many characters etc. Normally when that happens, I'm left with many questions that the author just left hanging with no explanation. But I'm telling ya'll now, there is nothing wrong with this story. And I'm going to write this review with as little details as possible because I need you to enjoy this for yourself.
Punky Kelly is the heir to the Kelly crime empire. Having witnessed the murder of someone he loved dearly his whole goal in life is revenge. He is angry at his father for not pursuing the revenge himself, and he hates him for it. Then he decides to take matters into his own hands opening a whole can of worms. He never saw Babydoll coming though. He knows she's a liar, she's got ulterior motives, but she confuses the shit out of him, makes him feel things he's never felt before. For that reason, he decides he wants her too much to let her go.
I'm going to leave it there.
I loved seeing the characters developing; Punky from the obedient son to a rebel with a cause going against everything he's let his family believe of him, to the realization that he probably overplayed his hand, realizing that people he thought he knew and trusted are actually not so trustworthy and the person he hated the most, was actually the one who loved him most. I loved seeing Babydoll going from strength to strength. I mean she was badass from day one. But I loved watching her fight for her man despite what she was giving up.
The secrets in this book.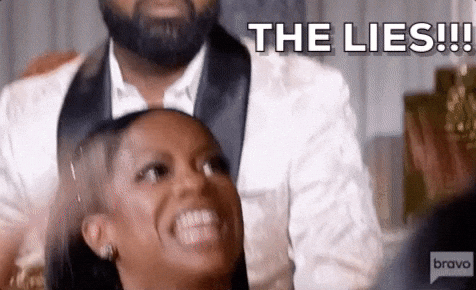 You can't trust anybody. Everybody is lying to somebody and I LOVED IT. I don't even know what to say anymore. The grit. The tension. The characters developed superbly. I mean Monica did the most in weaving this unputdownable, twisted story. I have a question though, how did Babydoll get into Connor's office with all that gear undetected? And how did she managed to get into the safe? Sean didn't know about the gear until Punky told him, so it can't have been him. Or did I miss something.
This is book one and it ends of a cliffhanger, but for once I'm okay with how it ended. It for some reasons feels standalone-ish to me. But I can't wait to see what Punky does with the information he got from Hannah. And to say I was relieved when Punky read Sean's journal entry regarding his paternity, would be an understatement. I'm rooting for him and Babydoll. I'm not sure I would call this a romance novel though. There wasn't a lot of that going on, but I promise you, you won't even miss it.