When my mother prostituted me to the Winthrop brotherhood, I wasn't expecting my party of one to be anything but old.
Dark hair, green eyes, and an arrogant smirk for miles, the mysterious man was chiseled perfection from that clenched jaw down to his Tom Ford lace-ups.
An hour with him was, let's just say the cream on his thirty-five-year birthday cake wasn't the only thing he was licking. A dream come true for any seventeen-year-old and one I'd never see again.
That's what I thought until a new teacher walked into the room at my school, a month later.
My reaction: 'Holy shit.'
That's until my father invited said teacher, apparently his old friend, to dinner.
My reaction: 'God, help me.'
Because Saint Sinclair is still a mystery. This time, the forbidden kind I want to indulge in, no matter the repercussions.
This book was a trip from start to finish. It was a good blend of age gap, secret society, billionaire romance, a dash of paranormal and a whole lot of forbidden.
Sebastian "Saint "Sinclair comes from a long line of what could be loosely described as royalty. From the inside looking in, he has everything he could ever want. Women fall to their knees for him, money is no object, a loving and caring father. He seemingly has it all. But behind close doors, he's dealing with some serious family curses. Curses that have plagued generations of the men in his family. And he's next… unless he finds that one woman who has the power to undo it.
Levana Singh loves nothing more than history. All she's ever wanted was a mother who loved her, a father who was in her life and a nice visit to the local castle. When her mother sets forth plans that get her tangled up in knots she never knew existed, she is opened up to a love she never saw coming, with a man she shouldn't want and mostly likely will never have. Or will she?
I enjoyed the story. The chemistry between the two was palpable and fire. I liked Levana's strength and vulnerability too. But after a while the back and forth got a bit much.
What I really didn't liked was suspense surrounding Saint's family secret and honestly, I'm not sure I understood it all. When it was finally revealed it was a bit anticlimactic for me and left me with so many questions. I know who the original Sebastian is and the girl he met, but how is she related to Levana? Is she related to Levana? Just as I was reeling over that, the heist thing just blew my mind.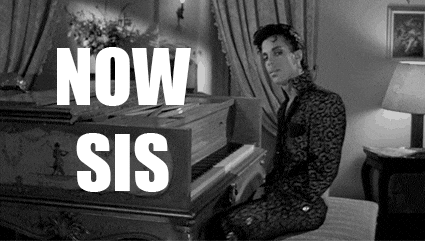 Seriously? That ruined the story for me. It was unnecessary for me and honestly unbelievable. The concept of the story was great. Had it been just a contemporary romance with none of the Snow and heist storyline it would have been close to 5* read for me. But alas it wasn't. Nonetheless, that aside, and some minor quibbles, I enjoyed it.