From Cora Kenborn and Catherine Wiltcher comes Corrupt Gods, a brand new arranged marriage mafia duet.
A Santiago is a lesson in ruin.
A Carrera bleeds for revenge.
Thalia Santiago is the daughter of my enemy.
A beautiful rebel with a single cause.
Impulsive.
Fearless.
And ripe for her father's undoing.
I recognized her the moment she stepped into my casino.
I watched her start the fires that burned her pretty fingers, and then I poured gasoline on the flames.
Now she's in my debt, and her dues are a shiny gold ring and a vow of deception.
I'll bend her.
I'll break her.
I'll turn our mockery of a marriage into a battlefield.
And that river of bad blood that flows between our two families?
I'll make it an ocean of hate.
*This is book 1 of a new dark romance duet, releasing May 12th. Tainted Blood, book 2, releases June 9th.
**Bad Blood is set in the Santiago and Carrera worlds, but it is not necessary to have read either trilogy beforehand.
Series: Corrupt Gods Duet #1
I have been in love with all things Catherine since I stumbled upon the Santiago Trilogy and went down the rabbit hole of reading everything she's ever written. I can now categorically swear that she's up there with some of the best mafia romance authors. The problem with holding an author in high esteem, is that the standard of what to expect from them keeps getting higher and higher. Everybody that follows my reviews know that I think Dante Santiago is a god among book-husbands, so I went into this with anticipation and trepidation, thinking, "please don't fuck up Dante for me". There was absolutely no way I wasn't going to read this anyway. And I'm glad to announce that Dante is still the shit. I'm ashamed to say, I have not read anything by Cora before and I will be remedying that sharpish.
I know the authors say this can be read as a standalone and I agree. I have to say however that I do think the fact that I read Santiago trilogy, Grayson Duet and Devils and Dust made this book that much more pleasant. Knowing the backstories of the characters as children and their family dynamics I think just made it better. That's just me anyway.
However, let's get to it.
We already know Thalia Santiago as Dante and Eve's youngest daughter; her birth was described in Reckless woman. So, you already know, she was born into some drama. For some reason, she harbours some animosity towards her father and his way of doing things and possibly resent the family and/or the life she was born into. However, despite her feelings on the matter, she did not miss the lessons on loyalty amongst family. So, when she drags her older sister Ella out to the club one night, who unbeknownst to her, lands herself in a world of trouble. Riddled with guilt and in a bid to protect her sister, Thalia shoulders the burden of blackmail to protect her, which unfortunately forces her into enemy territory and lands her right in the lair of the devil himself.
Santi Carrera is the heir to the Carrera cartel. At 22 years old, he fancies himself a man and has fought tooth and nail to get out of under his father's shadow and set himself up. Solely focused on growing his empire with absolutely every intention of crossing over into enemy territory, he cannot believe his luck when the daughter of his family's number enemy waltzes into his casino. Seeing this as his in to cripples the family from the inside out, he forces her down the aisle.
I really liked Thalia. Despite her idealism, she seems very mature for her age and I was impressed with her loyalty to her sister. Was it stupid how she went about solving the problem? Yes. Was it even dumber to go ahead with Santi's proposal for what is essentially pocket change to her family? Absolutely. Nonetheless, her loyalty was admirable. She was brave, funny (her stunt with the wedding dress was hilarious), smart, gentle-hearted and absolutely the perfect match for Santi.
"Blood and billets are temporary, but betrayal…Well, that's forever. And there's no greater betrayal to a father than his daughter taking the name of his enemy."
This shit right here. What's that about? I don't get how it made sense to go to such extreme lengths for a week? What harm could that possibly do to Dante except piss him off for 7 days? It would have made sense to stay that way for life, have kids in the Carrera name, their Santiago blood tainted by that of the enemy. That's sensible. Not to just take the piss for a few days. Or did I miss something?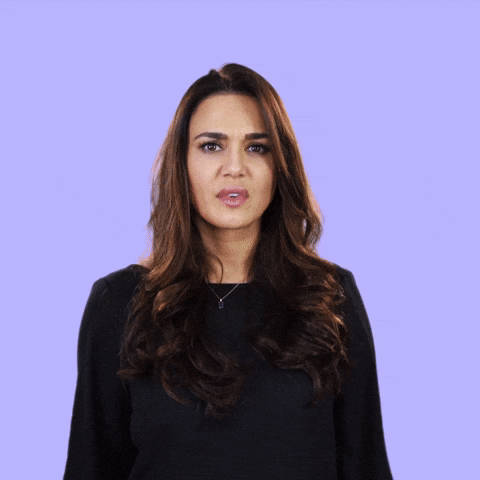 "The sins of the father are to be laid upon their children"
Anyway, because the animosity between the two families goes back two decades, while they're busy with their dick measuring contest, they're oblivious to the danger lurking in the corner ready to pounce on their women before its too late.
I am so ready for book two. This slow burn/ enemies to lovers/mafia romance story gives me all the feels. While I haven't read the Carrera Cartel books, I didn't feel like I'm missing something too much, except maybe Sam and Lola's story and maybe what happened between the two families that stole some of Santi's time as a child his father pointed out. I don't know if those are answers I can only find in those books or they're reserved for books 2. Anyway, it didn't ruin the story for me, but I would like to know. That cliff-hanger though