SOMETIMES THE DEEPEST SCARS ARE THOSE NO ONE SEES.
Damian
I swore I'd never love anyone. But that all changed when I met Lilah, my new neighbor.
One look at her deep blue eyes and shy, teasing smile, and all I want to do is take her in my arms and protect her forever. The attraction between us is undeniable. The passion she stirs in me is like nothing I've ever experienced.
There's only one thing stopping me–the man who calls himself her boyfriend. The one who lies to her. The one who hurts her.
I'll do anything to get her away from him.
If only I can get her to trust me first.
Lilah
I may appear to have it all–a great job, a cool apartment, a gorgeous boyfriend . . . but underneath that perfect exterior are bruises left by a monster who claims to love me.
I'd lost all hope of escaping, until I met Damian.
I know I shouldn't want him. I know I shouldn't cling to him like he's my last hope of survival.
But I do it anyway. And it may cost us everything.
Series: Fragile Hearts #1
This is my first book by this author, and I believe it's a debut. I really enjoyed it and I really liked the subject matter as dark, tough and sensitive topics are my jam. So, this was right up my street.
Basically, Damien had a rough upbringing full of abuse, heartache, fear and insecurity. After such an experience, a life changing event has bred a fear since his childhood that has held him hostage in his adulthood. Keeping him from having relationships out of fear of history repeating itself; until he meets Lylah.
Lylah on the other hand was raised in a happy home with a loving mother. When she goes of to college, he meets a lovely boy, or so she thought, who sweeps her of her feet. Unbeknownst to her, this is the beginning of a very difficult, heart-breaking and painful life. She is trapped in her own personal hell when the man that claims to love her does everything but act like he loves her. She is trapped and wants out. But she sees no way out especially because she feels alone; until the new neighbour Damien shows her otherwise.
While I appreciate that this is a debut and I actually enjoyed it, there were some things in the storyline that were, shall we say meh?
The speed with which Damien and Lylah relationship took off was something akin to formula 1 race car. It was just unrealistic considering their backstories. Bear in mind at 30 years old Damien has made it his mantra to swear off long term commitment. The idea that he meets Lylah and there's no hesitation at all, no back and forth, no battle within himself at the prospects of going back on a vow he's made to himself for 3 decades, and for her to all but fall right into the lap of a man he just met yesterday and claim such intense feelings for, well
While its not uncommon for victims of abuse to wrongly blame themselves and often stay in unhealthy relationships for varies reasons, and I'm not judging or victim-blaming, but Lylah's reasons was just dumb.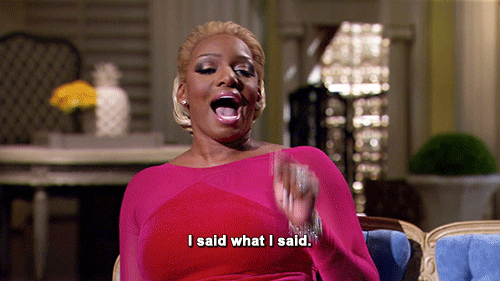 That was absolutely no reason for anybody to risk death to keep a secret. Hell, if it's her job she's really worried about, get another one. At least you're alive! Also why did Ash do what he did to get that material? He just decided to do such a crazy thing with what motive exactly? Not that he needed a good reason because he was obviously crazy, but a bit of background would have been nice. I don't know. I just wasn't convinced by their connection. Lylah has suffered a lot. And I think she should have had time to heal, self-love, build herself up before she jumped aboard the new ship, and Damien should have had a lot more internal struggles before he abandoned his stance on relationships so quickly.
Having said all that, I will absolutely be reading the rest of the series.