Nobody puts Quinn in a corner.
Quinn
Just six years old when my brother was snatched off the street, I grew up in the aftermath of tragedy. While other kids were happily playing in the sandbox, I was hiding under press conference podiums listening to my parents beg for Jake's safe return.
People ask if I'm screwed up after what happened, and I never know how to respond. Life after the kidnapping is all I've ever known. Well, that and being the youngest brother to a rock star. Jake was the ultimate survivor. The prodigal son. My king.
But I'm not that worshipful kid anymore, and I'm tired of walking a step behind. I've got the talent. I've got the drive. And now I'm coming for Jake's throne.
Jess
What to do with a runaway rock star in my passenger seat?
Jess of yore would've jumped at the chance. Hell, she'd already be in his lap by now. She was fearless and fun and sexy. She lived like there was no tomorrow… until tomorrow came calling and delivered her an ultimatum: repent or risk losing it all.
And so responsible Jess was born, the good girl who paid her rent and watered her plants and put others before herself. The new, improved version of myself represented stability and a roof overhead. Yet sometimes… sometimes I missed that reckless girl. Wild Jess. God, she'd been so fun.
And now Quinn was here, built like a god and asking me to play. One mindless afternoon of fun. Surely I could spare that for a future rock legend. I could bring old Jess back for just one day.
What could possibly go wrong?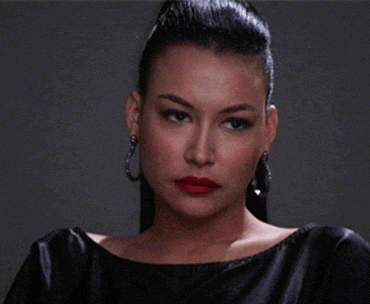 I've been sitting on this review for a few days now since I finished reading this book, wondering if I liked it. I guess I did.
The thing is, I have never read a book by this author. But the blurb alone just had me salivating with excitement of what was to come. So, I tried really hard to enjoy it. The storyline had potential, but the execution was…well meh. I just did not live up to what I expected based on the blurb. Basically, the blurb sold me a pup.
As it says Quinn is left wounded and weighed down by feelings of inadequacy and overshadowed by his brother's success and trauma. A trauma that nobody in his family sans Grace sees. He wants to be seen and he reckons being a much bigger success than Jake is the way to do it. At the same time, he is frustrated and resentful of the constant comparison and when he flees from a situation that once again pits him against his brother, he finds himself in Jess' car and fleeing from the scene.
Jess, like Quinn, has abandonment issues. Weighed down by motherhood at a young age, feelings of neglect, she is forever working and trying to make ends meet. So, her meeting with Quinn is the most exciting thing to happen in her life in a long time.
I have to say, insta-love is NOT my jam. I find them often ridiculous and very rarely written in a way that is believable. The idea that Quinn can jump into a total stranger's car and immediately have the OMG-I-can't-live-without-you stage in one breath is crazy to me. To latch onto someone, you've just met with such fierceness when you've just sworn blind that you're a love them and leave them kind of guy was just mind-boggling. And Jess as sweet as she was, to go from I'm putting my son first to I want-you-forever-and-ever-amen when Quinn finally found her was just
I feel like there were so many avenues in the story that were left undeveloped. Quinn's resentment and anger with his family, whatever Jess's beef was with her sister and her seemingly seeking to mend bridges and then apparently turning around and going back to her old way etc.
The timeline jumped way too much and too wide that I felt like life was missing in between. There was so much potential and unfortunately, it just didn't work for me. There was too much disjoint in the story and honestly, what truly lacked was a true connection to the story as a ready and within the story itself. There just was not enough to give you a rounded picture of the story, their characters etc. but don't let me deter you form reading it, apparently others found it to be a 5* read.