From Wall Street Journal & USA Bestselling Author M. Robinson & #1 NYT Bestselling Author Rachel Van Dyken comes a full length, standalone dark romance novel.
"Play for me, Juliet…"
Those four words whispered in my ear again and again until I craved what I used to fear. Such a simple demand from my captor—the man who stole me and refused to tell me why he wouldn't let me go.
I was his.
He made me need him, just as much as he needed me. I broke all the rules of the golden prison he put me in.
During the day he ruled his dark, seedy world. His subjects and me.
During the night—he bowed before my feet.
Have you ever wondered what happened to the villains in all the fairy tales you read?
You'll soon find out.
It all started when he kidnapped me and made me his pet.
And it all ended with me…
Calling him master.
*This story is not for the faint of heart and may be uncomfortable for some readers. But, then again, stepping outside of your comfort zone may be exactly the thing you need… Care to play with us, readers?
The second I read the blurb I already knew this was going to be my jam. I was salivating, SALIVATING I tell you, because I love me some dark, out of the ordinary, kinda of messed up romances and this one sounded right up my street.
While I did enjoy it a great deal, there are parts of the story that just did not live up to my expectations of the story as sold by the blurb.
The premise of the story was fantastic. All Juliet has ever wanted was freedom to live her life the way she wants. But her family business does not allow that. Her family enemies are vast and wide. So when she finds herself in the clutches of what she assumes to be one of them, she is fearful of what might become of her.
Donovan lives a dark and twisted life following a hard, violent and heart-breaking childhood. To keep himself emotionally safe, he has steered clear of anything resembling a relationship. But one look at Juliet and he decides to have her. He bids his time and when he finally has her in his home, his intention to keep the relationship platonic go out the window when his attraction to her proves too hard to resist.
While I love the authors work individually, I have to say this one was a miss for me. There are some elements where I just cringed at the whole thing. For example, the use of the word "pet". Why would Juliet find that endearing, especially following the change in the dynamic of their relationship? The whole cutting and dying her hair thing. What was that about? Why was it necessary? I also didn't think there was chemistry between the characters at all. Donovan did not do enough, if anything at all to redeem himself after how he treated her to have a relationship with her. And Juliet seemed to forget how she came to be in his life in the first place. I just don't feel like, they didn't have a convincing build up to a proper relationship. They may have had great sex but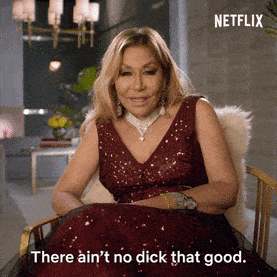 For a good portion of the story there was no story. Then at the end, a quick breakdown of Donovan's childhood story and how Juliet fits into it and that was it. I just needed more. It just had so much potential, and I'm afraid it fell short for me.