There's no absolution for the things I've done.
But I found a way to control my impulses.
I became a priest.
As Father Magnus Falke, I suppress my cravings. As the headteacher of a Catholic boarding school, I'm never tempted by a student.
Until Tinsley Constantine.
The bratty princess challenges my rules and awakens my dark nature. With each punishment I lash upon her, I want more. In my classroom, private rectory, and bent over my altar, I want all of her.
One touch risks everything I stand for. My faith. My redemption. And even my life.
As if that could stop me. I need her pain, and her heart, and she needs my lessons in sin.
This is my first book by this author, and I am here sitting in a corner wondering what the fuck I've been doing with my life. Why have I not read this authors books before? This book…WOW. Just WOW! I was not ready for this. It caught me unaware, and it just blew my mind. The storyline was fantastic, the chemistry was fire, the sex was the stuff that make you cum from just reading it, the heartbreak was palpable and that motherfucking MAGNUS FALKE!!! LAWD HAVE MERCY! That is the kind of alpha you just drop your panties for no questions asked. UGGG! This is possibly the best book I've read this year so far. Absolute fire!!! Pam did the damn thing.
Magnus Falke is everything you want in a book husband. Broody, a little crazy, very forbidden, and very fucked up. But you know what?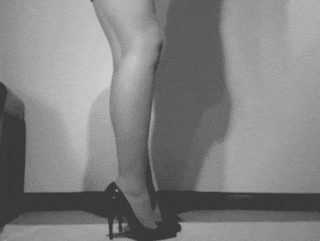 There you go Magnus, just take me. Just take me and teach me those lessons in sin (see what I did there 😊)
I'm sure we've met Tinsley Constantine in one form or another over several books now, but I first encountered her in her brother's Winston's story in the Cinderella Series by K. Webster. As the only daughter of the Constantine family, she is groomed to be battered off by her mother who seeks nothing but more power and more money than she already has, by marrying her off to the best man to achieve that one goal. When Tin decides she's finally has had enough of being a good girl and goes off the rails, her mother sends her to a catholic all girls boarding school that is known for bringing even the most rebellious of students to heel. The reason? To keep her out of trouble and away from boys? The REAL reason? To meet her future husband, unbeknownst to her.
What her mother did not factor into this brilliant plan of hers, is the man behind the collar. Owner and head priest at the school, self-made billionaire, business-world extraordinaire, former New York's most eligible bachelor, Magnus Falke.
UGG!!! Even saying his name makes me hot and bothered. Anyway, I digress.
When his sexual proclivities lead him into an unfortunate circumstance, Magnus decides to retire his old mack-daddy ways and turns of priesthood in pursuit of as some form of penance. He reckons a life of self-denial is what he needs to make up for his fuck-up. No women, no sex, no fun, no temptations. Nine years he has stayed true to his vows…until Tinsley walks into his school. She's the exact opposite of his "type" of woman, but for God help him, she's exactly what he needs.
I loved Tinsley. She was witty, smart, strong, kind and just all round likeable. She's the type of heroin you want when matched with a man like Magnus. Magnus was EVERYTHING! The story was fantastic, the writing out of this world. The angst, their struggle with right and wrong, their fights were passionate, the chemistry off the hook. Basically, there was nothing wrong with this book.