A lie turned into a nightmare.
She broke my heart.
Broke me.
Broke us.
Only one thing could mend the gaping wound she left behind.
Her.
Naomi.
All mine for the taking.
All mine for owning.
All mine.
Black Thorns is a dark romance book that contains dubious situations some readers might find offensive and/or triggering.
This book is part of a duet and is not standalone.
POV: Duel, First Person
Cliff-hanger: No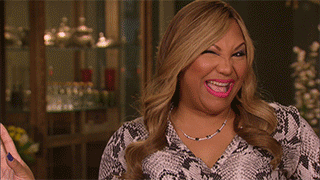 In case you were wondering, that was my expression by the time I finished this book.
Rina has once again proven why she's a bad bitch when it comes to dark, twisted, fast pace, what-the-fuck kind of romance stories. She's a goddam G when it comes to writing unforgettable and broke characters that you can't help but love. What a perfect conclusion to this story of love, disappointment, heartbreak, forgiveness and perseverance.
We pick up where we left off with that cliff-hanger in Red Thorns. Naomi and Sebastian find themselves in a rather precarious situation. Scared, hungry, thirsty and with Sebastian facing his death, they're feelings for each other are tested. What they're willing to do for each other, their commitment to each other and their relationship is tested. All her life, she has resented her mother for keeping her from her father. But unfortunately for her, she soon learns that sometimes the unknown is better left as just that; unknown. As fate would have it, her wish is finally granted, but the pay-out is greater than anything she could ever have anticipated. Choices are made that cost her the love of her life.
We learn a bit more about Sebastian's childhood. The results of which have left behind a broken boy who later grow in a shadow of the man he was when he first met Naomi. The perpetual darkness that had been his life since the loss of his parents, finally turns to grey when he met Naomi. While he thinks of his life as nothing but dark hollowness, he is not prepared for just how dark it can get when Naomi is suddenly nowhere to be found.
I loved this story something fierce. All the questions I hate in book one were finally answered. I loved the challenges that the couple faced even though they had me holding my breath. I loved how Rina held nothing back and didn't allow the moral boundaries of society to hold back what she wanted for her characters. I really enjoyed seeing the growth of both characters since book one, especially Naomi's.
This book was absolutely a 5* read material and the reason I haven't rated it as such is because I felt the ending was rushed to be honest. After Naomi's great superhero moment in the end with Kai's help, everything just fell into place way too easily and too nicely with the epilogue. I would have wanted to see the aftermath of her defiance etc.
Nonetheless, it was absolutely the perfect conclusion to a duet, which in of itself I was grateful for. I couldn't have survived another cliff-hanger if it was a trilogy.