Evil cannot take hold of an unconsenting soul.
Do not be amazed that hell is empty, since all the devils live here.
One by one, they will meet their hellish fate.
One down…
Three to go.
Easton
A tyrannous society has discovered our most atrocious secret and decided to wage war on us.
They've had their fun with Finn, and now it's my turn to be their little puppet.
Someone should have warned them that I don't play well with others.
If they think I'm going to bend over and let them screw with my life sans lube, they are sorely mistaken.
I'm no man's pawn.
At least that's what I told myself right up to the day I received a little black envelope that mercilessly sealed my fate—they've gone after the one person I would sacrifice anything for.
My friends.
Myself.
Even her.
Scarlett
They call him the dark prince of Asheville, a silvered eyed rebel without just cause for his defiance.
But to me, Easton Price is so much more than the mischievous persona he openly flaunts.
He's the beautiful nightmare I desperately try to resist with clenched teeth and scarred heart.
As the pastor's niece, I'm considered the epitome of good, while he's the embodiment of sin.
There's just one thing wrong with that assumption—I'm not that good.
And Easton is going out of his way to prove it.
*The Society is an Enemies to Lovers, New Adult College Romance.
*Each book may be read as a standalone. However, all four books in this series have an entwined subplot, which will only be resolved in the final book. Therefore it is highly recommended that this series be read in its entirety for full enjoyment.
*Recommended 18+ due to mature language and situations
"Denial and lies are the only shields we still have to keep the perilous truth at bay."
We pick up this story of love, denial, revenge and deception with Easton and Scarlett.
Scarlett is my forbidden fruit. And I'm the sin she can't commit. I'd spoil her before I even sunk my teeth into her freckled flesh."
The society has set its sights on our second couple of this friendship group. Having failed miserably to meet their goal (whatever that was) with Finn and Stone, they are now getting restless. Knowing his weaknesses and his strengths, they set out to exploit them. It is no secret that his loves his mother like nobody's business and that from the age of 14, he has felt an unexplainable and scary pull to the little church mouse that is Scarlett. So he has made it his mission to avoid her like the plague and just watch her from a distance. Until the Society forces him to up his game.
He is sinful danger personified. And like a moth to a flame, I'm drawn to its allurement."
Having suffered a great loss, Scarlett moves in with her uncle at 14 years old where she first sees East. From the very moment she set eyes on him, her soul recognises his. Much like him, she deemed it necessary that they stay away from each other. Until seemingly out of the blue, East is all over her. With a secret life that nobody knows about, and dreams that nobody wants to know, out little church mouse is apparently nothing like she portrays to the world.
I love the complexity and the secrecy of the series. I love the double parallel storyline of the Society's going on alongside the love story.
I have to say, I'm not very enamored with Scarlett. She seems a bit gullible to me. How could she be doing what she's doing for Owen and never wonder why? I mean that cliff-hanger.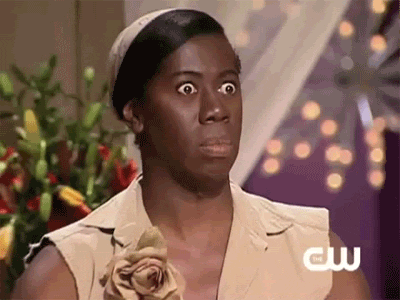 I also wasn't very impressed with the secrets. Easton was portrayed as some evil, heartless guy; which in my opinion was a gross misrepresentation. The guy just had some issues pertaining his birth. He did not turn out to be the devil incarnate that he was portrayed to be at all. Same as Scarlett. While their childhood pains were really deep, I don't think their "demons" turned out to be what they were portrayed to be throughout the book at all.
Also is it just me, of is something VERY OFF with Kennedy?