A DARK MAFIA SECOND CHANCE FORBIDDEN ROMANCE
Natalia Mazzone has grown up knowing she is promised to a made man. As the only daughter of one of New York's most powerful mafia dons, she knows she can't refuse. It's her duty, and she would never dishonor her beloved father.
But the man she's promised to is a monster. And there is nothing but torture, pain, and heartache lying in wait.
So, she grabs happiness when she finds it—in the somewhat reluctant arms of Leonardo Messina.
Leo is her brother's best friend. A soldato for the Mazzone famiglia.A man with strong ambition and an even stronger resolve. He won't allow them to give in to temptation, so Natalia is forced to love him from afar.
Until one forbidden night changes everything, and she readily hands Leo the key to her heart.
Leo risked everything for the one woman he can never have. He doesn't regret it. It saved Natalia from a life of hell, but his actions set her on a different course.
One that doesn't involve him.
Years have passed, and his feelings remain the same. Yet he keeps his distance, dedicating himself to his new role as underboss to Bennett Mazzone, while the love of his life is married to another man.
Until a twist of fate puts Natalia in his path again, and this time, he is powerless to resist.
If you have not read any of this author's books, I'm here to tell you that you're wasting your life. Yes, I am judging you.
Whenever Siobhan releases a book, I don't even bother with reading the blurb because I'm obviously going to read it. duh! And this was no different, I don't think I've ever read a book of hers that was mafia; dark, dirty, crazy ass romance, yes, but I don't think mafia. But anyway, that's neither here nor there.
I devoured this book. I'm talking about staying-up-late-night-neglecting-all-chores-the-kids-and-other-responsibilities-while-dreaming-about-it-in-the-two-hours-I-do-sleep kind of devouring.
I lived for Leo. He was everything I want in a man. Loved his girl, ambitious, loyal, dark and violent when he needs to be, but not shy to be vulnerable with his emotions when he had to be. When it comes down to Nat, he was a different man. I especially enjoyed the fact that as the hero, he didn't have the kind of pull and power you expect in mafia romances that will easily guarantee that he will get what he wants. So much was stacked against them and overcoming seemed very unlikely.
Nat was a pleasure to spend time with too. I loved the younger version of her more. After she turned 18 years old, there was a slight change in herm and the story in general to be honest that wasn't particularly thrilled about. Nonetheless, I loved her rebellion, her emotional and mental strength, her fire, her smarts and her loyalty to her friends and loved ones.
I loved that despite it being mafia, there was nothing typical about the story. The typical things you expect to find in mafia romance were not there in this story. There kids were raised by loving, happily married parents, nobody was abused etc. I really enjoyed that.
However, I rated this book a 4 because I have read a lot of this authors books and I have to say the writing style in this book was different from any of the ones I've read before. Don't get me wrong, she still brought the heat in other ways I've come to expect, but the writing style didn't do it for me. It is a personal preference that I want to experience the life of the characters with them. I don't want things that happen off the pages and I certainly don't like time jumps. I want to live in the moment with the characters and experience everything with them as it happens. I also didn't feel like I knew Leo well enough. While it's a dual POV book, we spent way too much time with Nat. and the ending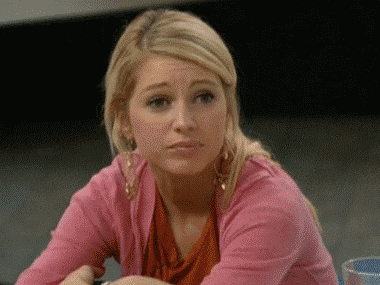 Not sure about that.
Besides that, I really enjoyed this story of perseverance, heartache, obstacles so large and love that's so forbidden that there doesn't seem likely that it will ever be let to flourish. You were kept engaged with the angst, the twist and turns and the longing for a happily ever after for the couple that you weren't even sure how they could possibly achieve.