I knew I was falling in love with the woman of my dreams when I was sixteen.
I waited almost three years before telling her how I felt and then spent almost another year convincing her to give us a chance. She didn't. And we lost two more years that we should have had together.
Then circumstances changed and I knocked on her door, falling to my knees and begging her to be mine. She was. And we began some of the hardest yet most beautiful years of my life.
When you love someone with your whole heart and your soul longs for theirs; when is it time to let go? Do you hold tight to each memory, thirsting for it to become reality again? Or do you keep them locked up tight so no one can snatch them away?
I don't know… It feels like there's a hole in my heart and what's left is tarnished and used up. Is it? Am I? What happens now? Especially when things begin to change around me.
If you have not the read the first four books, do yourself a favour and start there because you will not get the fully appreciate this book and you went straight into this one. I must say, I was super giddy when I realised that this was Travis' story after Jodie. Their book Always had me in tears, literally. I ugly cried through the whole damn thing. So, I'd be lying if I said I was rooting for Tilly in this one. For that reason, I am really struggling with this review because I am programmed to just love it based on the last books, but I have to say, judging from the reviews by others, I may be the only one.
Just to give you the gist of the series, we met Travis in Always as Ollie's best friend who came from a broken home and regularly sought stability at Josie's house. We remember how he caught feelings for Josie, inappropriate feelings that Josie fought tooth and nail against until a devastating event in her life gave her no choice but to succumb to the feels. I'm telling you right now, that book will make you feel feels deep in you feeling that you didn't know you were capable of feeling. Anyway, I digress. Suddenly Travis wakes up with weight of the world on his shoulders. At 26 years of age, widowed and overnight single parent to a toddler, Penny (whose story we got in Always you). You see what I mean by you need to read the first four books?
Anyway, after the passing of Josie, Travis is struggling to make head or tail of his life and having to adjust to being a single parent while all he wants to do is lock himself up in his bedroom and sleep himself to death, if that's possible. So, when one morning he wakes up to knew neighbours, he is less that impressed, especially when he finds the lady in his house offering cookies. He does not want to make any friends, least of all with any woman.
As Penny grows, she makes best friends with the boy next door, so naturally it means Travis ends up spending more and more time with Tilly, the next-door neighbour. As the year roll by, he can't seem to move on from his love from Josie. He can't imagine life with another woman and he's sure he doesn't even want it. Listen, I loved the letters Josie wrote to Travis, but I can't help but wonder if they hindered his ability to move on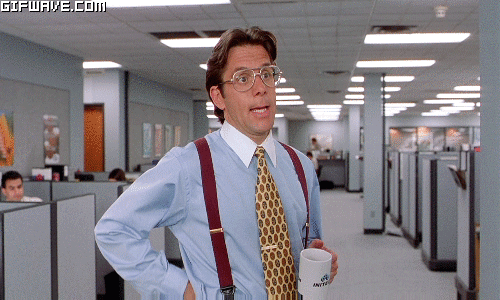 Eventually, little by little he lets Tilly in. The kids have grown up and hiding behind them isn't viable anymore. So, Travis is forced to face the truth that's been in front of him the whole time.
This was an amazing conclusion to this series. But I have to say, I wasn't in love with this book as I was with the previous four. I didn't think there was much of a story except what happens following Josie's departure which I think could have been done in 3 chapters and gave us more of the love story between Tilly and Travis.
And I get that Tilly had her reason for holding on and being patient with Travis, but my fuck me. Two decades? Nah, if it was me, it would have been like
A long time ago. Apparent from the recital of Josie's letter, it felt like a consolidation of the other books as well as it had stories there of what was going on in Ollie, Tatum and Penny's life after Josie. I honestly didn't feel it was necessary to have the whole book about Travis' struggles. It felt like there was no story to it, just waiting, waiting and more waiting for Travis to get his shit together. Honestly…