Penny
I knew he was trouble from the moment he moved next door, but all I needed was him. He looked out for me, protected me, and became my best friend. I just wish he saw me as more. Sometimes it feels like he does. Especially in those moments when he curls up behind me in bed, pulls me close, and says those two words I long to hear.
Truth is, that's when I feel like I'm truly home… Will he ever feel that too?
Jesse
I think I knew I loved her since she gave me that first cup of awful lemonade. Before I gave her apologies in paper airplanes. Before I snuck in her window at night. Before I was ready to cross that fine line. Then we blurred that line and she was all I wanted. But I think it's too late. I waited too long to tell her how I feel.
Truth is, I'll never truly be home unless I'm with her… Am I too late?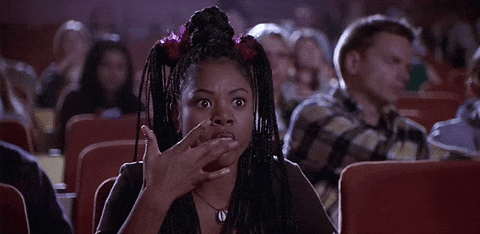 Two words for you…Must. Read. I absolutely loved this book and binged on it especially as I was coming down from a high from reading Always. But we pick up 15 years later to now 18 year old Penny who we left off as an adorable three year old.
"She's my soft landing, my safe haven. Shes the only one I want in my future."
If you're looking for swoony, sweet, feel good kinda of loving, this is definitely for you. This book….oh had all the soft, sweet tear-jerking feels I've come to expect from Lindsay. Once again I was feeling deep in my feelings.
We see Penny all grown up now, still living with her dad, and her best friend Jesse right next door. When her sister Tatum offers her a dream job as a motorbike mechanic on her husband's professional team, she jumps at the chance to pursue her dream and travel the world. Jesse and Penny have been friends for almost 10 years, they share a childhood of great loss and for whatever reason; their souls seem to speak to one another. When they share a kiss, the whole dynamic of their relationship changes and thrown it in disarray. Although she looks forwards to this exciting opportunity, the only problem is she feels like a part of her remains behind; in Jesse.
"You're my home, nugget. No matter where we are. You're the only place I want to be."
After Jesse suffers a great loss, he is forced to move in with her aunt Tilly; next door to Penny. The little 7 year old who's determined to make friends with him. They friendship grows and so do they. So when Jesse enlists into the military and Penny takes a job travelling the world as a mechanic, the only thing he knows is he wants Penny with her. But is a friendship really worth her giving up on her dreams and uprooting her life for him?
"You're my soul and I'm yours."
There's only so much denying of their feelings they can do before they have to get their shit together. I loved that we got to see a bit of Travis in this book, although it broke my heart every time I read his name thinking about Josie. It made me sad to see that he's still struggling to get over Josie, but I was really happy to see him trying to move on with Tilly. Fingers crossed for them. I loved the wit, the feels, and the banter throughout the whole book. I especially loved the letters Josie wrote to her children for every milestone of their lives. I think I will borrow that for my own children. Every time I read them I found myself tearing up. I loved that Penny gets a happy ending but that cliffhanger…it seems she's in for some trouble.
The only reason I'm rating this book 4* is because I read it back to back with Always. And it didn't evoke the same emotion out of me as Always did. I have no doubt that if you've let some time pass between them, it will absolutely be a 5* read.