A brand new standalone mafia romance.
Welcome to Black Skies Riviera…
Where the good die young, and the bad live forever.
They call this place the Billionaires' Playground.
I, Aiden Knight, staked my claim the minute I arrived.
I crossed every line.
I painted their Rococo ceilings with blood.
Now my casino is the hottest church in town,
And vice is the only confession required.
My house.
My rules.
Until the past comes calling with an offer I can't refuse:
One week to seduce and break her.
All this for the name of the man who killed my father.
Issa Dubov is the queen of cloudy diamonds:
She's a hard truth concealed beneath a pall of lies.
I'm an Armani black suit of spades:
Determined to bury both her and my demons.
I never asked to see the shape of her heart.
I never asked for her to fill the blank spaces of mine.
But the mafia wants her secrets.
I wasn't the first she betrayed.
And Issa? Sweet, not-so-innocent Issa?
She's gone and left me with a debt no sinner can pay.
Homegirl wrote the shit out of this book. I mean she was not messing about.
You know those books that you read and when you get to 90% you start getting anxiety because its coming to an end, and when you finally get to the end you just want to cry because you don't want it to end? Yes…those ones. This is one of them. This is Catherine Wiltcher. One of the hand full of authors that I've made sure to read every book they've ever written. I expected it to be the shit. I'm talking about fantastic, grab-ahold-of-you-and-never-let-you-go-and-have-you-weeping-when-it-ends kind of fantastic.
"He's a wolf-a living, breathing predator dressed up in Armani, with lawlessness dripping from his jaws."
We meet Aiden Knight. Feared, hated and respected by many. When tragedy strikes and he makes a journey to Sicily looking for answers, he learns that to get the answers he seeks, he has to sell his soul to the devil himself. 14 years he invests in searching for the truth but instead of getting the truth as promised, he finds himself married to a woman he does not know. Arranged marriages are not uncommon in the mafia world and he's so desperate for those answers he goes ahead with it. His bride is Ielena "Issa" Dubova.
Issa is Bratva princess herself. So, the idea of an arranged marriage is not foreign to her. While it was not her it was intended for, she takes it on to protect her sister, but she finds herself married to the wrong man. Anyway, she makes do with the one she's saddled with.
Their relationship is full of lies, deceit and everybody has a secret, and everybody is not who they say they are.
"You're a razor blade, princess. I'm trying to drink it away rather than admit to it, but you've sliced down to parts of me I'd forgotten existed."
But they catch feelings for each other. Aiden starts to question his reason for existence, his quest for revenge and the people he's trusted for the last 14 years, when Issa turn out to be more than he bargained for.
Let's pause here a minute.
All of this happened in a week people. By that I mean 1, 2, 3, 4, 5, 6, 7 days literally. I find it hard to believe that two people who did not know each other from Adam and didn't want to get marriage to each other, could do a 360 within 7 days.
Secondly, while Issa proved to be strong and smart, the idea that she would have literally spoken to Maxim a day or 2 before and promised to keep schtum about their plans, to then singing like a canary about said plans to the very person she was supposed to keep it a secret from…during sex its absurd. Who does that? How good must the sex be to make you forget that quickly all the sacrifices you've made to make it where you are? Don't get me wrong. I know sex can be so good it makes a bitch give everything up, but damn! THAT QUICKLY??!!! According Issa, yes. Because evidently Aiden has a
Also, Aiden's reaction when he learnt to Issa's motives and deceit, I thought
I expected him to go bat-shit-crazy. But nope he just drank himself stupid.
I also didn't think this was an enemy-to-lovers romance. I just didn't feel the hatred between them because again it wasn't long enough to get that emotion out of them. Granted, there was a lot of anger, disrespect, resentment for each other. But not hate. I mean come on Aiden called Issa "baby" on day 2. I don't know about you, but enemies don't do that.
but when Roman showed up at the shore to find Aiden…this was me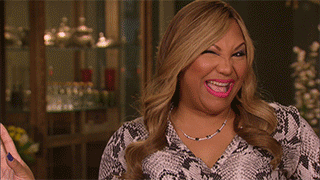 but when Dante himself showed up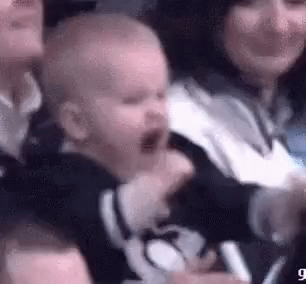 if you have not read Santiago Trilogy, I don't know what the fuck you are doing with your life. I really don't. now Aiden has earned himself into my book husband list.
Now Ms Catherine, I'm going to need you to get started on that next book. I need to know how Dante and Aiden get on. Fuck I just need a reason to "see" Dante again ok? Any reason at all.
ps: If you want a good bang for your buck, read the Santiago Trilogy and Devils and Dust so you get a good context as the characters are referenced in this book. AND BECAUSE THEIR GOOD!!