From the shadows, I've tracked her every move.
I was just supposed to watch her. But now, I can't stop.
She's my obsession. My addiction. My poison.
Watching her isn't enough.
The savage in me won't be satisfied until I take her and make her mine.
One taste and I'm hooked. Too bad for her… I'm never letting her go.
***
Stalked. Hunted. Captured.
He took me from my life and locked me away in his compound.
The ex-con. The big bad biker. Inked, bearded, and inhumanely sized.
And yet, every time he looks at me, I melt.
This broken beast hides demons behind those brutal eyes. I hate him… and I crave him. His touch, his words, his lips.
When my enemies come for me, he vows to protect me as long as I do what he says. I'll be secure in this prison he created for me.
But who will protect me from him?
Convict is a full length standalone within the Sin City Series and has a complete ending
Series: Sin City Salvation #2
"What are you doing to me?"
OMG where did this book come from? Where have you been all my life A. Zavarelli? Never mind you're here now.  Every now and again I come across a book that, shall we say "finds me" and becomes one of my favourite reads. I didn't know what to expect as I make it a point not to read the blurb of a book just before I start it especially with an author that's new to me. It doesn't always work out but it did in this case. It's no secret I love a well-written broody man with a heart-strings-pulling backstory.  A Zavarelli story writing skills are some of the best I've seen in a while. She wrote Ace in a way that I've never seen a broody man written before.
"It's your fault she's dead, boy. You good for nothing' piece of shit. You killed her. Satan birthed you from the fiery pits of hell before he delivered you from the womb."
Having life continually shit on him, Huck "Ace" Fallon has come to expect nothing less and is very weary of anything good in his life.  He's unlike any broody alpha character I've read in a while. He's experienced abuse and betrayal of epic proportions that has left him scarred and never fully recovered. All he wants is to be left alone so he can kick his ass in peace; smoke a joint and let live. He's alive but merely exists. Lost. Trusts no one. Does not do feelings as he doesn't understand them. His status quo is his ideal state of being; emotionally crippled, unfeeling, numb. The last thing he needs in his life is a woman. But when he's asked to look out for Lucian's sister-in-law, he takes on the role out of obligation but against his better judgment. He know this little pixie 12 years his junior has woven her way under his skin and evoked unfamiliar feelings in him, which quite frankly pisses him of to no end…yet he can't help but want her. And so the war begins between the heart and the mind.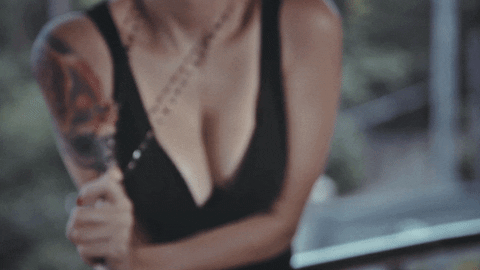 "My body always came alive before a con. Through it had been born out of necessity, the adrenaline rush that followed every job was a stark reminder I still lived and breathed, I wasn't just an empty bag of bones, tainted by the tragedy rotting me from the inside out. "
With a beautiful blonde mane and legs that went on forever, Birdie Blue is well aware of the power she has to bring men to their knees; and many a man has she brought to their knees. A rough and hard childhood has left her distrustful, scared and survival skills the likes of which are weapons grade. She has no qualms doing what she needed to do to survive. Life has battered her. She's exhausted. Scared. Anxious. But she's no damsel in destress. She is not shy about using her beauty to get what she needs from men and the Las Vegas casino and club scene provides her with the best marks. Having run away from her traumatic childhood in California, moving to Vegas was supposed to be a new start.  But trouble seems to always find Birdie. So when she finds herself caught between troubles that followed her from California and new trouble in form of a mountain of a man called Ace, her survival instincts kick in. But does she run or stay to fight?
"I want you to be my first. The first man I choose."
Ace is not convinced he's worthy of her. He's determined to steer clear of Birdie and maintain a platonic, guardianship relationship with her. But the chemistry between them burns with an inferno of a thousand suns. But they're keeping secrets.  As much as they want to be together, a relationship entered into with baggage; unclaimed and swept under the rug baggage, has little chance of survival. When their pasts come crushing into them, sending them into a tailspin, Ace and Birdie soon find out that there isn't much they wouldn't do for each other; even become those people that the world had already wrongly labelled them as.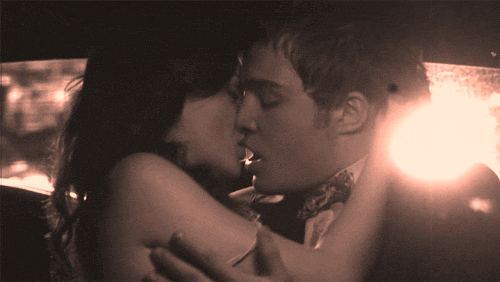 "If you told me there was a way to save her, there isn't a moral boundary I wouldn't cross to make it happen. She's mine. She was always meant to be mine. And I can't live in a wold where that isn't my reality."
I loved the constant underlying sense of peril in this story throughout the whole book. As the events of Birdie's history start to unravel you can't shake the feeling of perturbation that grows more intense with every page. As Ace and Birdie's feelings for each other continue to grow, we see both of them start to overcome themselves in ways they never thought possible. And when trouble finally comes, we see them sacrifices themselves for each other. A far cry from the people they were when they first got together.
I did wonder as I was reading it whether I should have read the previous book first. It is a standalone but there are some cross references with the characters and the plot of book one. However, there is a brief "catch up" that the author provides so you quickly dismiss that idea.
I really believed the chemistry between Ace and Birdie. Although their hook up was a bit quick it was also believable because you get the sense that they've known each other a while since they'd met in the previous book. The characters I thought were developed rather well. The supporting characters themselves weren't as heavily involved or developed. They sort of just fizzled out (which made me wonder once again if I'm missing something that was addressed in book one).  Ace and Birdie's stories were believable and relatable. And the direction in which their characters grew was also believable. I hate it when character's personalities just switch, grow or change in such drastic and epic way it's unrealistic.
However, there were some scenes that were prudent to the story that I thought were a bit inconsistent or maybe I missed something? For example Brentwood's suicide note? That didn't match up with the scene that was layout when Ace and Kodiak were with him. But that's neither here nor there.
"I told you when I took you, Birdie, you belong to me.