He's everything she has ever desired. But there's only one way to keep her man alive: let him go.
With Nasir's life on the line, Eva makes a deal with the devil. She slips away to return to Dimitri, the mob boss who held her captive for years, only to step into a new world of trouble. Abducted by one of Dimitri's most cunning adversaries, Eva finds herself an unwitting pawn in a dangerous game of cat and mouse.
When Eva disappears, Naz is prepared to do anything to find her. Tracking her to the remote regions of Portugal is just the beginning of the hunt. Bewitched by Eva's beauty, the darkly seductive spy who abducted her now has more than business on his mind, but the only way for the trio to defeat Dimitri is to work together…despite the explosive desires threatening to consume them.
With a game so deadly and the stakes so high, Naz and Eva's love will be tested in ways neither of them could foresee…or perhaps survive.
Series: Dangerous Beauty #2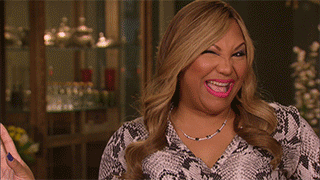 We pick up where we left off with Naz and Eva with that cliffy in dangerous beauty. I must admit I am having a bit of a struggle reviewing this book because although I enjoyed seeing Eva and Naz swooning over each other, the story was a bit slow and stagnant in some places. I didn't knock my socks off like the previous book did. Nonetheless, the writing was witty, the romance and love galore.
"Being deeply loved by someone gives you strength, while loving someone deeply gives you courage".
We see Eva and Naz live up to this absolutely and with resolve. Determined to protect the man she loves, Eva is willing to hand herself over to the man who has abused and tortured her for years. She knows what awaits her, but in her mind, living with the devil is bearable if the love of her life is alive.
"Tell him if Eva's in anything other than perfect health when I get there, I'll cut off his arms and legs and hang him on the wall and name him Art. And then I'll kill his entire family, all his friends, his pets, and everyone he's ever worked with. And then I'll burn down his house and take a rocket launcher to that f—ing ship and send it to the bottom of the ocean with him lashed to the mast, and his bloody stumps will attract all kinds of hungry sea creatures who will eat his goddamm guts out and lay their eggs inside his skull and gnaw on his bones. And then I'll drag up his picked-over carcass and cremate it and make urinal cakes form his ashes and piss on his remains every day for the rest of my life."
But Naz is as dedicated to her safety as she is to his. So when he wakes up from his surgery to learn of Eva's plans, he sets out to find her. We find out just how colourful Naz's mind can get when it comes to bringing harm to those who hurt his woman.
However, Eva finds herself in the hands of a mysterious man with intentions she doesn't understand. Her ability to read people and the strength she possesses as a result of her history combined with her sweet, soft and lovable personality is what saves her from this stranger, and lands her back in the hands of her man. But we know Eva is no damsel in distress. And we see a lot of her strength in this book. She's always been strong I think but I find that in this book, she seemed to be more vocal and firmer in standing up for herself. Maybe it's because Naz affords her the respect to do so.
We know how evil Dimitri is but when Naz and Eva learn of his plans from this mysterious stranger, together they set forth plans to finally neutralise him. Unbeknownst to them that he has plans for them. I don't want to give too much away and spoil it for you guys so I'll leave it there.
Ahh I just love how manly man Naz is. When he insists he's the man and therefore should be the protector my ovaries just exploded. Yes I know it's not very feminist of me but I love alphas.
I loved the little blissful days they had with each other full of love, wit, quick banter and emotional healing. But I also found it a bit too slow at this point. Maybe it was intentional so they can get reacquainted and Eva can recover but I love drama so