"I'm not who you think I am," he says. "I am not a good man."
Luka Lutrova held out his hand to me once and claimed a piece of my heart.
I was adopted into the wealthy Zappia family at the tender age of five. What was meant to be a new beginning slowly turned into a nightmare.
The crime family only wanted me for one sinister purpose: to submit to their son as his bride and birth a new generation of criminals and killers.
But I fought.
I rebelled.
I refused beneath the lashings of a belt.
And I never forgot the boy with the bright, silver eyes.
Luka Lutrova.
That boy is a man now. A rival mobster with sin in his smile and blood on his hands.
But those hands are the only ones that can save us now.
Me, and our son.
Series: Killer Love Saga #1
This is my first read by Tabatha and I love mafia romances so much I very rarely think twice about reading such books once I read the blurb. But I must admit I am getting a bit reluctant to read them nowadays as they are more and more failing to punch me in the chest the way I expect mafia romance to do. I was not disappointed with this one at all.
When Sofia finds herself orphaned at a tender age of 5, she and her sister are adopted into the Italian mafia family so she can bread the next generation of killers. That's all she know and she's been trained her whole life for it. But when she was younger, she's shown more kindness by a boy than she's experienced her whole life. As a result, she never forgets him. Twelve years later, they meet again, the time the day before her wedding. Abused and tortured and seeking absolute revenge, she makes a request to this boy that turns everybody's life upside down and starts a war.
Luka is son and heir to one of Russia's most notorious mob families. He is always been rebellious, and troublesome. So when his family is invited to a truce of sorts by the Italian mob family, on one of his escapades, he makes acquaintance with a sweet young girl, terrified and vulnerable. Luka never forgets her and when they meet again at her wedding to another man, although he knows he shouldn't, he can't deny that he is attracted to her. So much so that when he asks her for a favour, as dangerous as it is for them and his family, Luka can't deny her. And together they make a pact that is the beginning of the end.
Okay, I get why Sofia wanted to stick it to Gio considering how he's treated her all these years, but I can't believe the chances (it almost feels made up) that the plan to have a baby will just go off without a hitch. I know its fiction and it only takes one time to make a baby but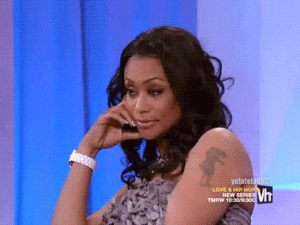 Anyway, I loved Sofia's strength. Her defiance and sass. Her patience while she smiles in the faces of those she hates while she plots and schemes behind their backs. As for Luka, I loved everything about him.
The story is action packed and full of suspense which I really loved. I didn't give it a 5* because I thought the supporting characters were either a bit undeveloped or just weird. For example Yuri, how can the heir to a mafia family be such a terrible shot? I get he's on the business side, but surely he has to be able atleast aim the damn target and shoot right?