If someone had bet Nell a million dollars that she would be saying "I do" to a complete stranger on national television, she'd have called them crazy, but with her crushing student loan payments sending her deep into the red, she's out of options. This should be nothing more than a business transaction—until she sets eyes on her groom, and everything changes.
The game is on the instant Luke spots Penelope "Nell" Carpenter. He's out for the money, yes, but getting a little dirty with Nell doesn't sound too bad either. Everyone knows he's not the marrying kind, so it's a good thing it's just for show. God knows he's the worst guy his pretty wife should pick for real.
They have nothing in common, but if they want the grand prize, they'll have to beat out eight other couples. Proving that total opposites attract should be easy enough…as long as they don't fall in love in the process.
"I know pronounce you man and wife. "
If you've read my reviews before you will know how much I love dark dirty romances. But every now and then I read a book that shocks the hell out me that I need a sweet, light book to cleanse my palate and give me that warm fuzzy feeling. I didn't expect to like this book because it seemed a bit to "fluffy" and because my book-gadar has been really shit lately. But I found myself devouring this book with eagerness akin to starvation. I'm not a fan of reality TV; I find them to be quite a bizarre thing. But it turns out this book is what I really needed afterall.
"He's the first person who gets me. The first person who took the time to take care of me. And the first person in this world I think I might actually trust."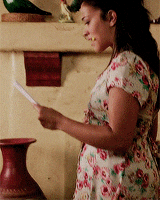 Dr Penelope Carpenter is has recently graduated with her PhD degree and finds herself stranded with so much debt from her studies. She needs money and she needs it fast. Unfortunately for her she's socially awkward, an introvert, painfully shy and has deep seeded inferiority and inadequacy issues when it comes to anything that isn't in a text book. All these things are why she's spent so much time in school and never went out to work; hence her mammoth debt. So when her best friend and her boyfriend decide to sign up to a reality tv show to win a million dollars, Nell tags along very reluctantly, the whole thing goes against all intellectual reasoning. But desperate times and all that. She figures she's not going to be selected anyway, even if she is, she's unlikely to make it very far. So what's the harm? What she didn't expect was to meet and be partnered with a man who will change her life irrevocably.
"I'd go back and do it again in a second. Because a scarred heart is better than one that never really beat at all."
When Luke Cross inherits his grandfather's bar, he did not know how much debt it had. His lack of managerial experience and skills did not help the situation either. So now the sharks are circling and he's about to lose it all. When his friend hands him a flyer for a reality TV show auditions, he doesn't hesitate to go. He athletic, sexy, tattooed and oozes with charisma so the producers bring him in as bait for the female audience. He's determined to win, so much so that even being partnered with a painfully shy and most un-athletic girl does not dampen his determination.
"I don't think the Million Dollar Marriage crew could've picked a couple that is more wrong for each other. But maybe that's just what they wanted."
Despite how different they are, Luke and Penny find themselves quite attracted to one another. Penny loves how Luke sees her in a way no one, herself included has ever seen her. She loves how he makes her feel, his selflessness and encouragement throughout the whole process. Luke on the other hand can't get over the vulnerability displayed by Penny. He feels an overwhelming need to protect her, even from himself.
I really loved this book. I was feeling a bit stuck in a rut and it got me out of my funk. It was funny, witty and did justice to the whole "opposites attract" thing. I loved Luke. Although like most sexy men (fictional anyway) he's determined to die single, I liked that he wasn't a player who lacked a moral compass. I loved how respectful he was to Penny and other contestants. How he coaxes Penny out of her shell and built her up in the process. It was a nice break from reading about assholes.
Unfortunately, I didn't think the supporting characters were developed or featured enough in the book. It seemed to be about Penny and Luke only. The other contestants were merely named and every now and again mentioned apart from Ace and his shenanigans. I also wish the story about Penny's parents could have been elaborated a bit. I mean they haven't spoken to their daughter in 8 years, see her on TV and all of a sudden they're happy families again? No.