Is there a road to redemption?
Her coming into my life was a miracle. She saved me. But she also came in like rolling thunder to my lightning strikes.
Opinionated, aggressive, argumentative, and fuck did it make me react. She is the first woman to ever call me on my bullshit, causing my blood to boil like no other.
The problem is, she sees right through me. I'm a bad man with no redeeming qualities or is that true?
I might not be who she wants, but I can be the only man she will ever need, and she is the only one that can penetrate my blackened heart.
The price is high but with her, I get not one but two hearts that will be solely mine.
Fire and ice!
Freedom is all I wanted and what I got were surprises.
All wrapped up in a man that was everything I hated.
Life was supposed to be simple.
Stick to the plan, that's all I had to do and then he came in tempting me and pushing my buttons.
So why did I let him get under my skin, in my thoughts, and in my bed?
There is too much to risk but what a delicious risk it would be.
Is it possible to love someone you hate?
You know that feeling when you pick up a book from an author that is new to you and you soon realise you've stumbled upon a goldmine? Yes people, I'm walking on cloud nine right now. I absolutely loved this book. I am slowly becoming very reluctant to read mafia romances now as I very rarely find something that blows my mind. I have to say, this is up there with some of the greats. Monique outdid herself with this unputadownable story about revenge, deceit and redemption. Delving deep in a complicated and rich character; a youngblood of the Stern Mafia family, hell bent on getting revenge and wealth by any means necessary.
When Teddy Trahan grows up a son to the Stern family's underboss, he knows one day all this will be his. But he's consumed with anger, hatred, and jealousy when his father assumes a father-figure role to the Stern brothers. Hell bent on taking his revenge, Teddy has had plans to bring down his enemies since he was a teenager. He's manipulative, self-centred and selfish. Having never recovered from his mother's death, Teddy is determined never to be emotionally attached to anyone. So his little black books keep him busy enough and his bed warm: until the one girl he can't stand moves into the penthouse next door. Despite what he thinks of her, he can't deny how his body responds to her. But he is a man of many sins, and he doesn't deserve something so pure. So the warring of the heart and the mind begins. Can he really stay away from her or will he take the only chance he has for redemption?
Dr Ashlyn Martin is recently divorced and has a beautiful 6 year old daughter who's the apple of her eye. In true daddy's girl style, Ashlyn worships the ground her father walks on. All she's ever wanted was to be a doctor like her father and to take over his practise when she finishes her residency. So imagine her surprise when she one day walks into his practise and finds a slew of men covered in blood; not just any men but the Stern mafia family.
Okay listen. I'm all for daddy's little girls who want to grow up and follow their father to the end of the world. But to want that so much that you become the mafia's family doctor simply because your father is one?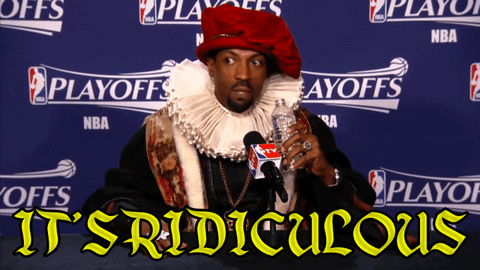 Anyway, as part of her "welcome to the family" package, Ashlyn moves into nice penthouse all expenses paid with her daughter. Only to find out that she's neighbours with the one man in the family she can't stand; Teddy.
They say the line between love and hate is thin. Soon enough Teddy and Ashlyn can't deny their attraction to one another. The story is written in first POV from both perspectives, so we get to see Teddy having to deal with the fact that now he has a reason to live and be a half decent human being. But with plans he's had in motion for years well and truly under way, is it too late for him or can he salvage the clusterfuck that is his creation?
On the other hand, we see Ashlyn struggle with the demons she carries from her terrible marriage. She loves Teddy but she is determined that marriage is not for her. I loved seeing her overcoming this fear and moving on with her life.
Now as a side note, that the shit I don't get. Ashlyn is adverse to marriage because she reckons if shit doesn't work out they can just walk away without the drama of a divorce; but she's willing to have Teddy's children?
Once you have a child with someone you're stuck with them for life. Unlike marriage you can walk away. Why would you want to have a child with someone you can't trust they're there for the long haul? When I break up with someone, that just what the fuck I do (yes I know it's fictional). I break up with them where I have my phone switch itself off and the battery falls out when they call.
But anyway, that's neither here nor there.