My retribution may be over, but my future remains controlled by my past.
Stripped of everything, I paid penance for a crime that wasn't mine.
But in our world, the son always pays for the father's sins.
My need for revenge blinded me.
Faced with the truth, I was forced to make a choice that went against what I'd fought so hard for.
With my atonement complete, I'm asked what would make me happy.
The problem is, I had happiness once and the very person who gave it to me is the same one who robbed me of it by leaving.
The girl I loved with all my heart and now hate with all I am.
How can I look forward when I'm tortured by memories of her?
Now she's back.
Sometimes love isn't good for you.
Sometimes, you have to love yourself enough to see the destruction ahead and simply move out of the way.
I once loved a boy who was determined to continually hurt himself.
For a chance to prove himself worthy.
His choices opened my eyes to see the years of pain and hurt the future held.
Leaving, I took a risk for a better future, but my return unravels a spiral of betrayal.
Leaving me at their mercy.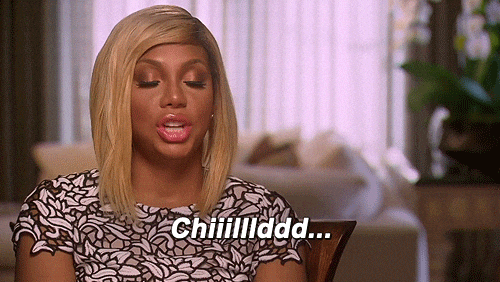 Do yourself a favour and read this book. This shit right here, is some next level shit. I'm ashamed to say Youngblood series is my first encounter with Monique Orgeron. And you know that feeling when you unexpectedly find a gem of a book and you find yourself contemplating all your life decisions that have delayed this discovery? That's me right now. I've only read two of Monique's book and it's clear she's the queen of writing nuanced and mind blowing characters. She's definitely going into my auto-buy list. This is book two of the Youngblood Series and it tells the story of a young Shane's life and the struggles he encountered paying for his father's sins, how he overcame and became a man feared and respected by his peers.
We met Shane Toups in book one of the series; Redemption as Teddy's best friend. Fuelled by anger and thirsty for revenge, Shane and Teddy's plans to inflict revenge on their enemies has been the fuel that drives them since they were kids. His anger runs so deep it made his hands a lethal weapon. Until a pretty girl moves across the street from his house, Shane has never questioned anything he did or intended to do to exert his revenge. But he's so engrossed in his plans that, while blinded by rage he does something that drives away the love of his life. When she suddenly vanishes from his life without a trace, Shane loses his mind looking for her to no avail. Fifteen years later, Shane still can't move on from the girl who was his everything. When he comes face to face with her after all this time, his anger is ten-fold. The two people he loved and cared for more than anything have lied to him and as more truths come out, they're more than what he bargained for. He's drowning in a concoction of emotions; anger, lost, happy, betrayal, confusion. So he tries really hard to find his answers in whiskey. But how does he begin to reconcile? Does he even want to?
Jolie Marie Savoie has been in love with Shane the minute she set eyes on him at fourteen years old. Two years older, Shane didn't want to know. Borne into a family where her father came and went leaving a trail of destruction, Jolie resorted to dangerous measures to help the family stay afloat after his departure. Fortunately for her it pissed Shane off-which meant it got his attention on her. Deny as he might, Shane eventually noticed Jolie. Fearful for his life and her own, when she witnesses a side of Shane she's never seen or want to see again, she makes the hard decision to walk away; leaving a trail of broken hearts behind with the help of an enemy. Fifteen years later, she's in trouble and the only safe place she can think of is to the man she ran away from all those years ago. But when he discovers the secrets she's kept from him all these year, Shane can barely look at her without wanting to strangle her.
Shane and Jolie's story is complicated. I want to say their love for each other is so strong but Shane is so consumed by anger I'm not even sure he feels it anymore or it is just denial. The suspense, twists and turns; you get everything you need and want from a mafia story. Shane's loneliness and sadness is palpable. It's almost heart-breaking. You can tell Jolie really did a number on him, leaving him merely existing not living. Couple that with a fucked up childhood, I found myself rooting for Shane. I kept thinking Shane
Lord knows he deserves a happy ending. But he's so consumed by anger he doesn't see straight.
As for Jolie, I don't know what to make of her yet. I think she's more certain of her love for Shane than he is of his feelings.  It's clear she's angry and disappointed in herself for what she did to him, she still loves him. But what I'm unclear of is why she left so abruptly and without a word to anyone and stayed away for 15 years? Could it really solely be because of what he saw Shane do or what Teddy said to her afterwards? Don't get me wrong; what Shane did was fucked up but it feels like there's more to it than that. I mean her mother died and she didn't even come to her funeral. It had to be a bloody good reason to keep her away for that long. Now she's running away from something- whatever it is, it's big enough for her to risk the wrath of Shane.
I loved loved loved that we still got to see Teddy and Ashlyn featured quite significantly in this book. It seems her writing style intertwines quite significantly, the characters from her previously book; even from a different series and I love that. So when Gabriel threw a decree of how shit is about to go down, much to Shane's astonishment I thought
But ofcourse that motherfucking cliffhanger
And then I looked at the publishing date on this book and found out it only came out august first and I thought
I have to wait another few months yet.