I play to win, and I won't let anything—or anyone—get in the way of what I want.
The first time I met Vaughn Sanders, I knew I wanted her. Confident, intelligent, and downright sexy. I thought I knew how to play her game. I was ready and willing for the challenge. Little did I know she was full of secrets and surprises.
But so am I.
Charming a woman into my bed has never been my problem. It's the relationship part that is. They want it. I don't. But can you blame me? Broken marriages are how I make a living. Hell, no self-respecting man would let a woman own his thoughts, invade his dreams, and steal his heart. So how in the world has Vaughn done that to me?
I've fallen in love with her. There. I said it. But that acknowledgment comes with a heavy price.
Everything and everyone seem to be working against us, leaving us both to question whether what we have is worth the cost.
I'll be damned if I go down without a fight.
"What do you want form me Ryker?"
It's very rare that I read book series where I enjoy book two better than the first. Don't get me wrong, I liked Resist but I loved Reveal a lot more. There was so much deception, lies, drama and redemption as Ryker tries to salvage the clusterfuck from the end of resist.
"You made me want you like I can't fucking live if I don't have you."
We pick up Ryker and Vaughn story after Vaughn ran way having walked in on Ryker saying the most unflattering and unpleasant thing about her to Carter. Ryker is desperate to explain himself to Vaughn but he doesn't want to know. All his life, he's had woman throw themselves at him. His upbringing and his mother's behaviours has him sworn again relationships and commitments of any kind. Somewhere along the lines, he finds himself assailed by emotions he's not familiar with. He wants Vaughn, he sees a future with her and for the first time in his life, he is determined to fight tooth and nail to keep a woman. But first he has a lot of grovelling to do.
"If I thought him making me need him was bad, now he's made me want him too."
With a broken heart and self-loathing for allowing herself some vulnerability, Vaughn tries her best to walk away from Ryker. She's pissed off at him; rightly so and she reminds herself why she's sworn of relationships in the first place. But eventually she relents but it seems the universe quite enjoys fucking with Vaughn. The senator is on her case, then the FBI, then Joey. She's found shelter in Ryker but will she seek refuge there or go at it alone?
As I said I quite enjoyed this book more than I did the first but I'm just as vexed at Vaughn in this one as I was last time. I don't get the whole notion of I'm-strong-and-independent-so-I-don't-need-a-man shit. As I said, she had a fucked up childhood and she took a big risk trusting Ryker and she felt betrayed. As fucked up as Ryker's approach was, he had honourable intentions. But the way Vaughn was banging on about it *sigh*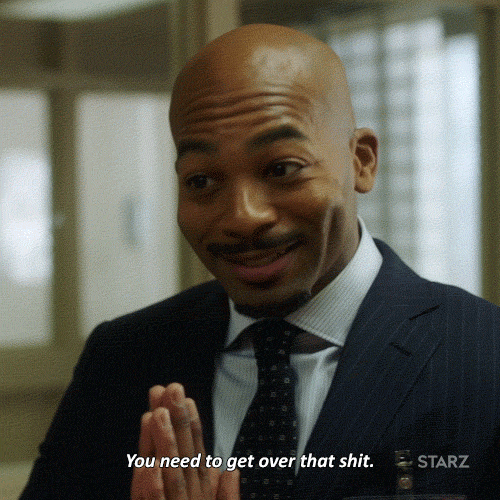 She was really infuriating at times and she does things, say things or just react to Ryker in a way that made me think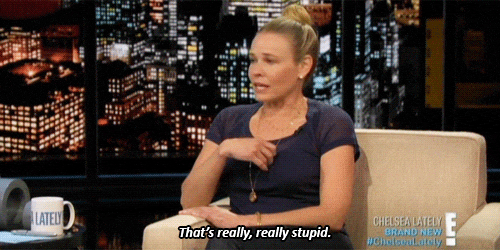 Ryker was a saint in this book. I mean I get he'd royally fucked up in book one but he came back strong this time. Emotionally mature and ready to accept and handle his emotions and himself like a G. And fuck me, was he patient with Vaughn. I'm telling you if was him, I would been
While this book was quite captivating, after I while I really got tired of the back and forth. I really got tired of screaming
Anyway, finally they got their shit together and rather than act like normal people who share their problems, worries, their fears, they lie to each other, scheme behind each other's backs and a whole lot of other shit. I mean
Anyway, this was an amazing read. Passionate, suspenseful, the chemistry was strong between our characters. The story is written in dual POV but I wish we could have spent more time in Ryker's head. Most of the time we were in Vaughn's thought and I was over it very quickly. Nonetheless, a fantastic conclusion to Vaughn and Ryker's story.
"I fucked up in the worst imaginable way by doing so. I can't change what I did, and I know I'd do it again in a heartbeat if I knew for a fact I could keep you safe."