The good thing about hitting rock bottom is I've nothing left to lose, and the only way is up.
He thinks he's destroyed me. Broken me beyond repair.
But he always underestimates women.
All he's done is reinforced my resolve. I won't stop until justice prevails and he gets what's coming to him.
Kaiden is the only light in the darkness. He gives me the strength to continue fighting for the future we both crave—a world where we are free to love one another and make our own choices.
Until then, the charade must continue.
Game on.
This concludes Abby and Kai's romance. 106k words, full-length novel. This is a dark romance, and some scenes may be triggering. Only recommended to readers aged eighteen and older
Series: Rydeville High Elite #3
You already know how much I've been looking forward to this conclusion of the clusterfuck that is Abby and Kai's life. To say there were a lot of bombs dropped in this book would be an understatement and not only obvious but not surprising at all. We are talking about the works of the crazy Siobhan Davis afterall. You already know, she does not fuck around when writing her books.
So, we pick up where we left off in book two with the marriage of Abigail and Charlie. You know I like my homegirl Abby. She has shown remarkable strength throughout the series. But I have to say when she had an opportunity to run away with Jackson and Sawyer before the wedding ceremony and she didn't take it, my reaction was
Don't worry, I take it all back later. But I admit that I did not have confidence in her plan to out-bullshit the bullshitter that is her father. Of course, true to form, the author does not tell us crucial information that would have made me have more faith in Abby and her plan right away.
Anyway, I keep reading and as you know, Kai is battered and bed ridden for a while, while Abby is living with her new husband Charlie. Can we just take this opportunity and reflect on the fool that is Charlie? For someone who claims to have been head over heels in love with his wife since they were kids, for him to step out on her ON THEIR WEDDING NIGHT? Especially considering the shit he had to do and people he sacrificed to get her?
As I was saying, in true Abby form, there's no way she's going to stay away from her man. She finds away to get to Kai behind Charlie's back and despite her promises to stay away from him People, were as you as shocked as Drew and I were by the title Kai used to refer to Abby? I went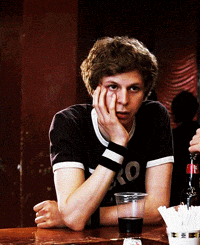 Up until this point, I had my doubt about Abby's plan. I was convinced she was going to regret not running away and not marrying Charlie. But now I thought, okay girl,
By now, we should have all established just how fucked up the "bastard" is. I.e. Abby and Drew's father. But I have to say I was still shocked to learn of Drew's impending nuptials. And where the fuck did they get Alessandra and her family from? OMG, when we got to the night of the wedding, and Alessandra was having sex with Trent, the comment from their dad! Was I the only one who threw up in the mouth over that? Who the fuck boasts about having sex with their CHILD to people with no shame? My immediate reaction was
The fact that the daughter seemed to take that as a compliment, blew my mind. I mean I'm not one to shame people but girl,
Anyway, I digress. As I was saying before I went on a tangent, even with Abby's and all her gang's plans, I have to say I didn't trust Kai to keep his shit together when it came to his girl. So, the scene where Alessandra and her family were introduced, then walked Kai and his family and the bastard's plans became obvious, I thought
I can't tell you how happy I was when Abby finally got her period. Yes, I know it sounds weird, but you must have read book 2 to appreciate how monumental this is.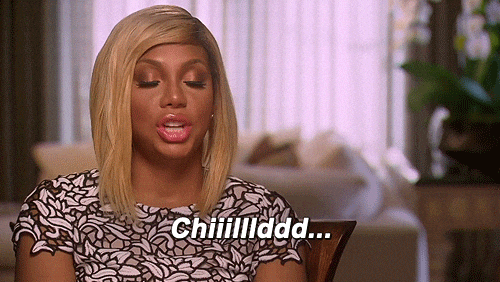 When I tell you that period was the starting point of just how fucked up shit really is in that world, I'm talking about weapon's grade kind of clusterfuckery. That motherfucker, the bastard is a really twisted asshole. Abby's period prompts a lot of questions around the goings on at Parkhurt. And honey, that revelation about Abigail and Drew's mother left me like this
Who the fuck does that to another human being, to their children for 10 YEARS!!!??
I'll leave it there for now. Do yourself a favour and read this series. I have to say I felt a bit sad for Charlie. He really played himself and made a mistake that had him well and truly screwed. I was disappointment with how the bastard ended up. I was all for Abigail's plans. He got off too lightly. I also felt that I don't know Mr Sawyer enough from this series. Considering he played a huge part with providing access to IT and other resources required for their plan to work, there wasn't any information as to why he was going out of his way to help bring down bastard. I'm hoping this will be address in Sawyer's book later. And I really hope we get to find out what happens with Drew. Will he go find Jane now that this is over, or will he stay with Shandra? All in all, absolute 5* read.