𝗛𝗲 𝗵𝗮𝘁𝗲𝘀 𝘁𝗼 𝘄𝗮𝗻𝘁 𝗵𝗲𝗿. 𝗦𝗵𝗲 𝘄𝗮𝗻𝘁𝘀 𝘁𝗼 𝗵𝗮𝘁𝗲 𝗵𝗶𝗺.
Remi Tanner wasn't part of the plan. But when I see my uncle doting on her, I know she's going to help me destroy him.
I'll taunt her.
Test her.
In the end, I'll break her.
Ace Jagger wasn't a good guy. But he swept into my life like a storm, and I'm caught up in the aftermath.
He's cruel.
Calculating.
In the end, I never stood a chance.
She might be a Sterling Prep princess, and I might be the guy from the wrong side of the tracks, but one thing's for sure… I won't stop until I get what I want.
Revenge.
*𝘛𝘢𝘶𝘯𝘵 𝘏𝘦𝘳 𝘪𝘴 𝘢 𝘥𝘢𝘳𝘬 𝘩𝘪𝘨𝘩 𝘴𝘤𝘩𝘰𝘰𝘭 𝘣𝘶𝘭𝘭𝘺 𝘳𝘰𝘮𝘢𝘯𝘤𝘦. 𝘐𝘧 𝘱𝘰𝘴𝘴𝘦𝘴𝘴𝘪𝘷𝘦, 𝘵𝘢𝘵𝘵𝘰𝘰𝘦𝘥, 𝘮𝘰𝘵𝘰𝘳𝘤𝘺𝘤𝘭𝘦-𝘳𝘪𝘥𝘪𝘯𝘨 𝘢𝘭𝘱𝘩𝘢𝘩𝘰𝘭𝘦𝘴 𝘢𝘳𝘦𝘯'𝘵 𝘺𝘰𝘶 𝘵𝘩𝘪𝘯𝘨, 𝘺𝘰𝘶 𝘱𝘳𝘰𝘣𝘢𝘣𝘭𝘺 𝘸𝘰𝘯'𝘵 𝘭𝘪𝘬𝘦 𝘵𝘩𝘪𝘴 𝘣𝘰𝘰𝘬!
Series: Rebels at Sterling Prep #1
Normally I don't read teenage-based books because generally teenagers are stupid, and I don't really relish reading about their foolishness. But for whatever reason I decided to read this book and its my first by CD. And boy am I glad I did.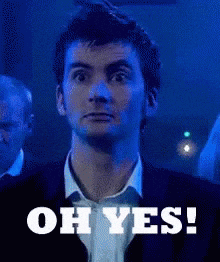 We meet Ace Jagger. He's angry, hell bend on revenge and gives zero fucks about anything or anybody except for his twin younger brother Cole and Conner. Having been raised by a druggy single mother following their father's "death", he's had to give up much of his childhood to provide for his brothers. Following their mother's death, they suddenly find themselves at Sterling Bay living amongst the rich when their paternal uncle takes them in. With a body full of tats and motorbike, he sticks out like a sore thumb, but he has no intention of blending in. He only plans to stick around long enough to execute his plan for revenge and make sure his brothers are straight. Until he lays eyes on Remi.
Remi finds herself in Ace's sights. Her mother is dating his uncle so they're bound to see each other a lot. An outsider herself, all she wants is to keep a low profile and fly under the radar. But Ace has decided he wants her, by so doing paints a target on her back. She herself is broken and her once queen B status is no more and she's not sure where she fits in anymore. When they decide to spend time together and become a couple, Remi has no idea she's just a pawn in Ace's game and gives him a precious part of herself.
Okay lets pause here a bit.
As I said before teenagers are stupid and Remi and Ace are no different. Ace decides that his way of getting revenge on his uncle is to use Remi as she seems so precious to him. But why would hurting someone else in order to hurt someone be a good plan to get revenge? Especially if that person is not even their child or in any way related to them? Why don't you go directly after the person you want to hurt?
also I don't even know why Ace is so angry at James. There's not enough interaction between the two to get a full picture of what's going on. At first, I thought it's because he didn't help their mom with raising them after their dad died. But partway through the book Ace implies that James may have had something to do with his father death and that he is in fact corrupt somehow. But ofcourse that's not clarified in the story. But what's surprising is that Ace doesn't even try to investigate to find out why James was not around, if and how he was involved in his father not being around, why he didn't help their mother or anything really. He just decides he wants to ruin James because her father mentioned his name two weeks before the death of his mother.
The story falls short for me where Ace decides to target Remi at the first meeting. Hes only just met her and has no reason to believe that James loves Remi. So on what is he basing the assumption that hurting Remi would hurt James? We don't get any interaction between Remi and James to warrant that conclusion until her 18th birthday. Even after that James and Remi don't strike me as smitten with each other.
I'm not sure if this story is meant to be  of a bully type. But it fell a bit short for me. There was no bullying to be honest other than Ace practically grinding Remi and she resists a couple of times. They kiss and the fight goes out the window. When Remi was bullied at school, he comforted her. I would have expected someone who wanted to torment her to let her suffer. Then again, his revenge is set on James not Remi necessarily. She's just collateral damage. But when that video was played at Remi's birthday party, I thought
but another stupid teenage moment. If he's changed his mind about using it, why did he keep it. why didn't he destroy it? who found it anyway? How? When? And how did he get from Sterling Height to the Bay?
Nonetheless, I really enjoyed the book. It was easy to read, flowed very nicely and kept me captivated for sure. This is part of a duet. Hopefully a lot these questions will be answered in book 2. But I would recommend it for sure. I really liked Conner. I hope he gets a book too. And Cole too. I didn't feel like I got to know him at all. And the supporting characters actually. They weren't developed well enough. I don't know Sarah's story, James' and Remi's dad.