Forbidden is what we are…
I was 10. You were 19.
You wanted to be a chef. My mom made you a star.
I'm 24. You're 33.
You hold the record for the Sexiest Man Alive.
I'm still the lost, rejected, damaged girl who can't find herself anywhere but in your protective arms.
I loved you when I was 10. I love you now.
You call me your best friend, and you still see me as a kid.
I'm 25 with a man on one knee in front of me.
You're watching through the glass. One word from you is all I need.
But you hold a secret that can destroy us both.
I've known you my whole life. Loved you my whole life.
Never thought when I die, it will be because of you.
The Italian Heartthrob is a forbidden friends to lovers standalone. The dark themes may set you in tears.
Get it now because you have to.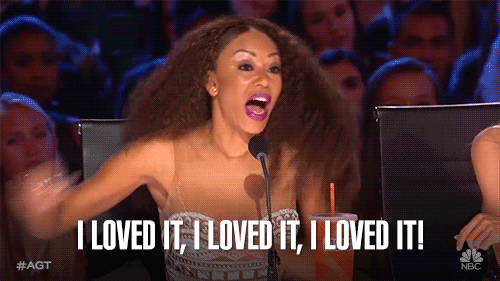 Romance is a lot to do with yearning to be loved and wanted. But there is something absolutely woeful and beautiful about a love not returned only to discover that it was no one-sided afterall. This absolutely beautiful debut (if you can believe that) by N.J. Adel takes us on a journey of two best friends who find themselves on a trip of a life time- one trying to exorcise his feelings in every woman who cross his path, with the help of alcohol and weed, while the other tries desperately to do the same with another man while secretly dying from the prospect of never having the man she loves with all her heart and fighting the childhood demons haunting her. The story is full of heartache, overcoming personal obstacles while on a journey of self-discovery and self-love, with a touch of family drama by a woman and man learning to finally stop running.
Maggie Carolina Dawson comes from a well-off family with an architect degree under her belt, a successful father and mother, to the outside world, she has the picture-perfect life. But for as long as she can remember, she has had this hollow feeling inside her; that try as she might, she cannot seem to find anything to fill it with. Her abusive mother's demeaning words continue to cripple her and she can't seem to over-come them. She goes from one job to another, one man to another in pursuit of happiness. On top of all that, she's in love with her best-friend- her older, Hollywood's heartthrob, sexiest man alive, Italian best friend.
These are grown people. The back and forth was starting to do my head in. I mean seriously.
When her boyfriend proposes, she finally decides to put her big-girl panties on and confess her feelings to her best friend Mike Gennaro. But the last things she expected was to find out they've wasted years that they could have enjoyed together.
"Why haven't you told me before?"
What difference does it make?
"You could have saved us a lot of time."
They finally get together, but Mike is keeping a secret that could be the thing that break them permanently. Andrea (that bitch), is out for blood, determined to keep them apart and break her daughter in the process. And man… the angst, waiting for that secret to be revealed.
Ofcourse Andrea had to be the one to reveal it and when she dropped that bomb, I thought
Ahh the heart break. You could feel Maggie's pain thoroughly, but Mike? The desperation tying you get through to Maggie. I was in tears with him. Andrea had finally succeeded in ruining Maggie.
I suppose this was a good thing, because it gave Maggie the opportunity to finally face her demons head-on, to heal and grow mentally and emotionally strong as well as learn to love herself. But Damn!
The story was fantastically set in Hollywood and I loved the role reversal to the typical Hollywood romance. The author dealt superbly with some tough topics. I still don't know why Andrea hated Maggie so much that she made it her mission to terrorise her that much. I also think while the break was good for Maggie, I do not get why she couldn't face Mike after she found out the truth about him and Andrea. If anybody should have been disgusted by anybody's touch, it should have been Mike. I cannot believe the father. I mean how could just sit by and watch someone tear into your child like that and do fuck-all? I don't get that shit.  And Andrea,
Fantastic read. The love and passion between them were palpable. The message the reader can take away, the fights, the battles were so real it was as if I was in there with them. The writing style was different. The Heroin was written in the first person, while the hero was written in third person. I don't normally read book written in the third person, but this book was so good, I soon got over it. I can't believe it's a debut.