The Judgment of Paris is the second book in the Odyssey Duet. It is necessary to read The Fall of Troy (Book 1) first.
Love is honorable but selfish. Love is a record of my wrongs.
Love had fractured in trials but held on for the truth.
And the truth was he'd hurt me, yet I loved him.
He'd left me, yet I followed him.
But I was done with Léo Baudin.
And as soon as the semester was over, I would be done with Paris.
But until then, I would learn the rest of his secrets.
The ones they whispered about behind his back. The ones that had the entire city watching his every move. The ones that held him hostage.
But to know his secrets meant to know him. And to know him was to fall further for the man who'd already hurt me so much.
I hated him for breaking my heart, but I should've learned by now that the things we loathe become the things we love.
And just when I thought there was nothing left to keep us apart, the ghosts of his past came back to life with a truth neither of us could have expected.
And lies that neither of us could imagine.
As each layer unraveled, the choice between power and wisdom and love grew greater. And the consequences of our decision would be the judgment of this city.
But when all else fails, love always hopes.
Against all odds, love always perseveres.
"Did you love me when I left you?"
As soon as I put down The Fall of Troy I jumped on this with the quickness of Usain Bolt. Make sense? Never mind. I was already on a high from that cliff-hanger, so I wasted no time at all.
We pick up from where we left Leo and Troy but this time we're in Paris.
"Turned out, life was like a boxing match. It knocked me down, kindly danced around and waited for me to get back up, holding until I was steady on my feet before it threw another flattening punch."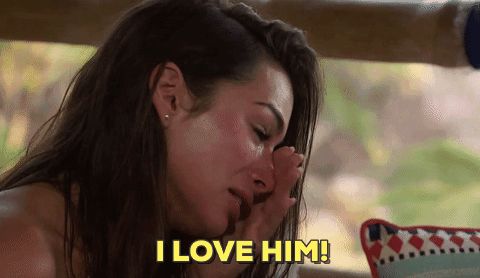 We last left Troy in a bit of a predicament. The man she loves had literally run away from her. Does she chase after him or let him go? But life goes on and so does school. When she finds herself as an exchange student at L'Ecole des Beaux-Arts; his territory, one thing is for sure, she's angry and determined to avoid Leo at all costs. But we know our girl is a glutton for punishment. So will she really?
"But when I turned and saw her a short hour ago…it was only God himself who kept me from her."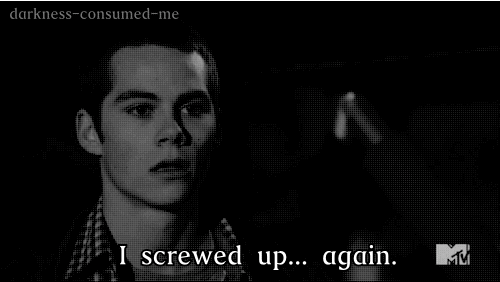 Leo is now back home. Back to the drama and rumours that he can't seem to escape or shake. A dark cloud is following him everywhere. His career and reputation are in tatters and there doesn't seem to be much he can do about it. Important as these are to him, nothing compares to the heaviness sitting on his heart. The longing he has for the woman he loves; that he can't have; that he walked away from and broke in the process. He wants her back but try as he might, he can't see a way back to her. So when he walks in his class one day and his blues collide with his almonds, once again his world tilts at its axis. But what will he do? The restrictions are still the same, his past remains unchanged; he still has nothing to offer her. But is that reason enough to stay away or will he throw caution to wind and get his girl back?
"Troy was my home, but there were insurmountable, immortal obstacles that kept me from her."
I must admit, the first few chapters I was starting to get pissed off at Leo a bit. Homegirl was fighting for this man and he was just being a pussy. So at some point I thought, Leo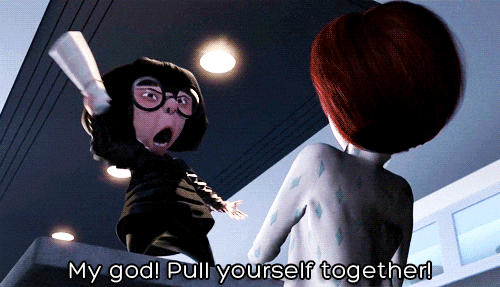 DAMMIT THE GIRL WANTS YOU. BAGGAGE AND ALL.
Why do men do that? Think they know what's better for us than we do?
Anyway, so when Leo finally got his shit together and stopped torturing Troy, I thought FINALLY. But I knew there was going to be some more shit because there is an underlying sense of menace throughout the book. You can't shake the feeling of trepidation in the story. Even though you're happy that they're finally got their shit together you know
AND THEN
ME:
I was not ready for the evilness that these two had to contend with. I mean the author gives you a clue as to who's going to cause them some trouble but I was not ready for the kind and magnitude of the trouble that will come their way. I mean Troy had fought the fight. I did not blame her for what she did.
I was so happy with how it turned out. I must admit I wasn't as engrossed in this one as I was in The Fall of Troy. I don't know why. But I suspect I'd had enough of Leo's shenanigans and I was tired on behalf of Troy. I wished he would have fought a bit more. Every time a curve ball came their way he just stood there while that shit took them out and left the battle to Troy.
I MEAN
Troy was a trouper. For her age she was really mature and had incredible mental and emotional strength. It was amazing to see her grown from where she started in the first book. I only wish she would have made Leo grovel a bit more. That man put her through some shit and every time he came back, she didn't put up much of a fight. I get she was "fused" to him, but fuck me.
Also, I'm at the end of the duet and I still don't know how old Leo was. I didn't see his actual age stated anywhere (unless I missed it); it was just inferred in relation to something e.g. he was about twice Troy's age. But it doesn't matter. It was forbidden enough. It goes without saying, if you've read the fall of Troy you have to read this one.
"If I was still breathing when you left me, then yes, I still loved you."